La Liga Likely To Go Down to the Wire
Published on May 7th, 2016 3:20 am EST
With the race for the English Premier League title having been wrapped up last week by Leicester City, the eyes of the football world now turn towards the race at the top of La Liga.
Three teams - Barcelona, Real Madrid and Atletico Madrid - are battling for the title. Two of these teams are also going to be playing for the Champions League title later this month, as Real Madrid and Atletico Madrid are set to square off in Italy.
Here are the La Liga standings as of this moment:
Barcelona, 85 points
Atletico Madrid, 85 points
Real Madrid, 84 points
Barcelona, by virtue of their impressive +75 goal differential, stands to win the title if they win the last two games of the season. Atletico Madrid and Real Madrid, on the other hand, will have to hope that Barcelona slips up.
All three teams have very winnable games this weekend, as Barcelona is playing host to Espanyol, Real Madrid is squaring off against Valencia at home and Atletico Madrid is travelling to Levante. All three teams are heavy favourites, and all three teams should win. Real Madrid has the worst odds of the three teams to win, as they are currently listed at 1.22 to defeat Valencia.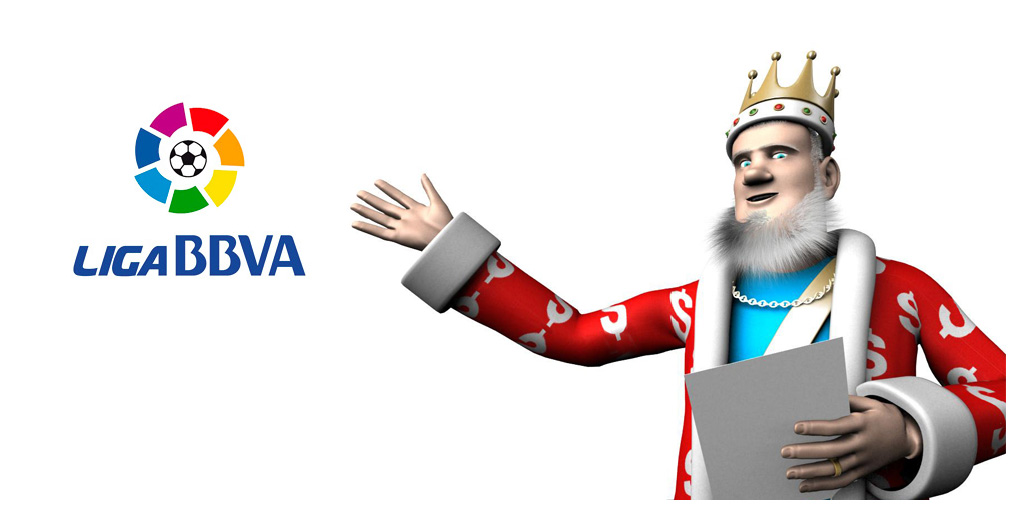 Here are the current odds to win La Liga:
Barcelona, 1.28
Atletico Madrid, 6.00
Real Madrid, 6.50
With games against Espanyol and Granada closing out their schedule, Barcelona should have no problem finishing out on top of the league. La Liga has featured some interesting twists and turns this season, however, and I wouldn't put it past Barcelona to stumble in the last two weeks.
Real Madrid and Atletico Madrid, on the other hand, will be left to hope for the best, though they do have a nice consolation prize - an appearance in the Champions League finals.