Real Madrid 1.55 To Win on Sunday
Published on January 2nd, 2016 4:42 pm EST
There are a total of six La Liga games taking place on Sunday, January 3rd, 2016, including Valencia playing host to Real Madrid.
With Barcelona playing to a 0-0 draw against Espanyol earlier today, Real Madrid has a chance to make up some ground on their rival. Real Madrid will not get too many opportunities to make up points on Barcelona this season, which is why a win on Sunday is so crucial for the side if they wish to contend for the La Liga title.
Valencia, on the other hand, is currently sitting in 10th place in the table with a record of 5-7-5 (22 points). With some strong play, Valencia could potentially play itself into the 7th or 8th spot in the table, which would certainly result in a successful season for the club.
Here are the odds for Sunday's contest between Valencia and Real Madrid:
Valencia, 5.50
Draw, 4.33
Real Madrid, 1.55
While Valencia will be playing in front of their home fans on Sunday, Real Madrid enjoys a significant talent advantage thanks to the likes of Cristiano Ronaldo, Gareth Bale and Karim Benzema.
Cristiano Ronaldo currently has 1.73 odds of scoring on Sunday, while Karim Benzema, Gareth Bale and Jese Rodriguez are all listed at better than 3.00 odds to score on the day. Paco Alcacer is seen as Valencia's best hope of scoring on Sunday, as he currently has 2.62 odds of getting one past Real Madrid's keeper.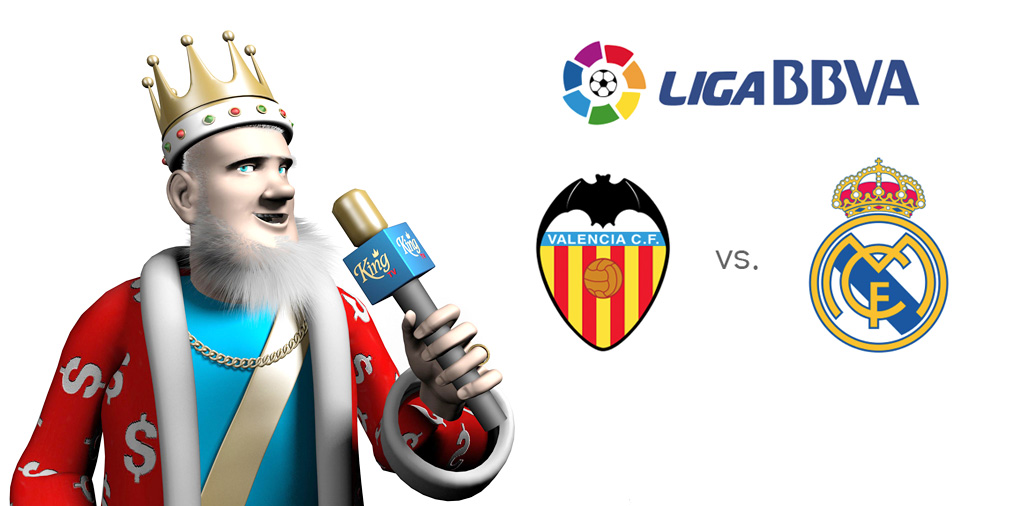 Real Madrid desperately needs a win on Sunday to keep pace with Barcelona and Atletico Madrid - will their best players be able to lead them to victory?