UEFA Unveil Alipay as Global Payment Partner for Euro 2020 and 2024
Published on November 9th, 2018
Written By:
Ariel Noel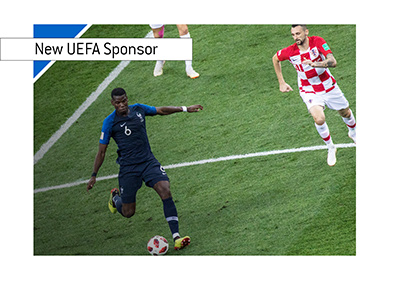 Alipay joins Volkswagen and Booking.com as the UEFA nationals team sponsor of the upcoming Euro 2020 and Euro 2024 European Cups.
In a deal estimated to be worth in the area of €200m, UEFA added Alipay as their global payment partner for the next eight years, until 2026. This includes two European Cups and the finals of the newly formed Nation League.
For UEFA, this move brings the organization closer to a huge Chinese football-loving market. Earlier this year UEFA renewed their deal with Mastercard for their sponsorhip of the Champions League, a deal that now extends until 2021.
For Alipay, who are operated by Ant Financial Services Group - the highest valued fintech company in the world, the UEFA deal is part of their global brand promotion effort. Last year the company signed a 10 year sponsorship deal with the Olympics worth $600m. Alipay, a payment and lifestyle platform with 700m active members in China, is looking to build global brand awareness ahead of potential expansion. Alipay is mostly used in China and Japan at the moment.
--
The 2020 Euro Cup will be played across 12 countries on the old continent, while the 2024 tournament is to be played in Germany.