Pele Won Two World Cups By The Age of 21
Published on December 29th, 2022 4:28 pm EST
Written By:
Dave Manuel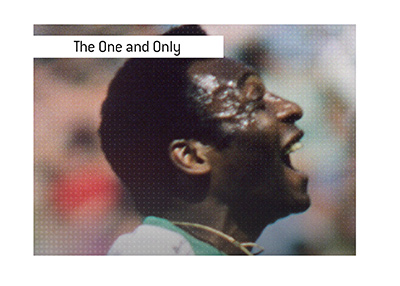 The legendary Pele holds a number of different records despite retiring from the game of football decades ago.
Some of those records will likely be eclipsed one day, while others are likely to stand for many more years, and perhaps forever.
There are two Pele records that will almost certainly NEVER be broken. Here they are:
1)
92 Hat-Tricks
Over the course of his career, Pele scored 92 hat-tricks in officially recognized games.
This includes World Cup games, league games, etc.
Cristiano Ronaldo, who is nearing the end of his illustrious career, is second on the list with a total of 60 hat-tricks.
This is an incredible record that will be very, very hard to top, especially in this era of parity, both in league and international play.
2)
Two World Cup Wins By Age of 21
On June 29th, 1958, Pele became the youngest ever player to participate in a World Cup final match.
Pele was electric in this contest, as he scored two goals while leading Brazil to a 5-2 victory over Sweden.
Pele would get injured during the 1962 World Cup, so he wasn't able to play in the final game against Czechoslovakia.
At the time, only players who played in the final game would receive a winner's medal, though the rules would be retroactively changed in 2007, with Pele eventually receiving his medal.
At the age of 21, Pele had won two World Cups.
In order for somebody to break this record, they would need to play on a World Cup team at the age of 17, AND their country would need to win two World Cups in a row, which is very, very difficult.
-
These are two Pele records that will almost certainly never be broken.