Man City Better Than Even Money To Win Title
Published on September 30th, 2017 4:09 pm EST
Written By:
Dave Manuel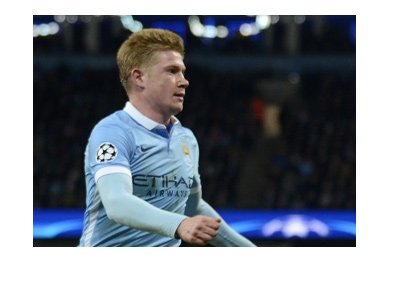 The race for the English Premier League title this season is turning into a two-horse race between Manchester City and Manchester United.
As of this moment, Man City is currently 8/11 to win the title, meaning that they are better than even money to win.
Manchester United, on the other hand, is a little less than 3/1 to win, as they are currently clocking in at around 11/4 at most sports books.
After Man City and Man Utd, you need to move quite a ways down to find the defending champions from Chelsea (7/1), as well as Tottenham (14/1) and Liverpool (25/1).
As of this moment, Man City and Man Utd sit atop the EPL with identical records of 6-1-0. Both teams have allowed just two goals so far this season, with Man City scoring 22 and Man Utd scoring 21. This means that both teams have a goal differential of at least +19 through the first 7 games of the season.
-
While both teams have identical records, Man City is seen as having played the tougher competition so far, so they are being given the nod ahead of Man Utd in the eyes of the bookmakers.
Man City beat Chelsea 1-0 on the road earlier today, and they also notched a 5-0 destruction of Liverpool earlier in the year. Man City's opening week draw against Everton was seen as an anomaly, as they have looked dominant ever since.
Man Utd, on the other hand, has not really faced any top competition as of yet. In order to get a true feel for Man Utd's club this season, we need to see how they will do against the likes of Man City, Chelsea and Liverpool. These 4-0 wins over the likes of Swansea City, Everton and Crystal Palace don't really prove too much, other than the fact that the club was a dynamic offence that is being powered by the likes of Lukaku and Pogba.
-
December will prove to be an interesting month, as Man City and Man Utd are set to have their first clash of the year on December 9th.
-
At this point, the only team that seems to have a chance of catching the two-headed monster that is Man City and Man Utd is Chelsea, though their loss today to Man City was a big hit in that regard.