Telstar - New Adidas Ball for the World Cup in Russia
Published on November 11th, 2017
Written By:
Ariel Noel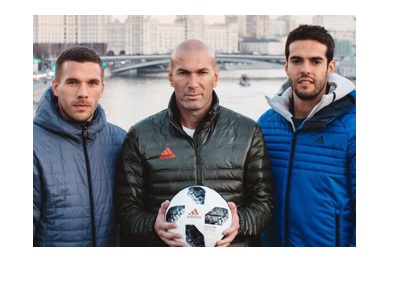 Adidas have unveiled the ball for the 2018 Russia World Cup at a ceremony in Moscow. The ball is called Telstar and it carries the name of it's predecessors from 1970 and 1974.
The new Telstar 18 ball has a retro look, resembling the classic black and white balls from the past. The new patches have a digital look to them, with pixels in different shades of blue used for the effect.
Back in 1970, when Adidas made their first World Cup ball, the Telstar name meant 'The Television Star'. The iconic black and white pattern on the ball was used so it would stand out on television screens.
The biggest star under the Adidas label, Lionel Messi, was chosen to present the new ball to the world. In attendance were also a large number of top Adidas sponsored athletes, including Kaka, Zinadine Zidane, Alessandro Del Piero and Lukas Podolski.
Adidas have now made the official World Cup ball for the last 48 years.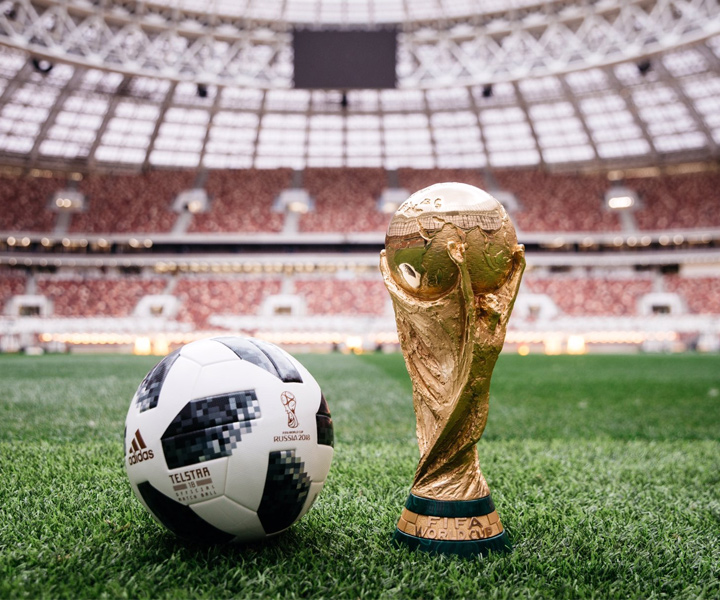 --
Here are the names of all Adidas World Cup balls:
1970 - Mexico - Telstar
1974 - Germany - Telstar Durlast
1978 - Argentina - Tango
1982 - Spain - Tango Espana
1986 - Mexico - Azteca
1990 - Italy - Etrusco
1994 - USA - Questra
1998 - France - Tricolore
2002 - Korea/Japan - Fevernova
2006 - Germany - +Teamgeist
2010 - South Africa - Jabulani
2014 - Brazil - Brazuca
2018 - Russia - Telstar