Can Anybody Stop The Tampa Bay Lightning This Year?
Published on March 22nd, 2019 3:14 pm EST
Written By:
Dave Manuel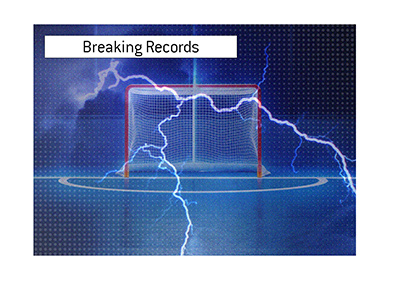 During the 1976-77 regular season, the Montreal Canadians finished the regular season with a total of 132 points.
During the 1995-96 regular season, the Detroit Red Wings finished with 62 wins.
Things have changed in this day and age. There is an 82 game season, while in 1976-77, just 80 games were played.
In addition, there are points for losing in Overtime now, whereas back in the day, a loss in Overtime would result in zero points.
That being said, the Tampa Bay Lightning are in the middle of one of the most impressive regular season campaigns of all time.
In fact, in this day and age of salary caps and overall team parity, the Lightning's regular season performance may be the GREATEST in the history of the NHL.
The Tampa Bay Lightning currently have a record of 58-13-4, giving them a total of 120 points after 75 games. No other team in the NHL has broken 100 points so far.
With 7 games left in their season, the Lightning have a very decent chance of breaking the Red Wings' all time wins record. If they can pull this off, the Lightning would finish the regular season with a minimum of 130 points, which is truly an eye-popping total, given that the maximum total of points that a team can earn is 164.
-
With all that being said, the Tampa Bay Lightning are still +180 to win the Stanley Cup, which means that a successful $100 wager would yield a total profit of $180.
This speaks to the grind of the NHL playoffs, which runs from mid-April until the end of June. It also speaks to the parity of the league, as the Bruins, Flames, Golden Knights, Sharks, Jets, Predators, Capitals, Maple Leafs, Penguins and Blues all have very legitimate cases to be made for winning the Cup as well.
The Lightning are a very deep team, though any team is just one injury away from watching their Stanley Cup chances wash down the drain. If Kucherov or Vasilevskiy or Hedman or Stamkos suffered an injury, the Lightning's odds for winning the Cup would suffer greatly.
-
Do the Lightning represent good value at +180?