Man Utd v Swansea Betting Odds 2017.08.19
Published on August 16th, 2017 9:54 am EST
Written By:
Dave Manuel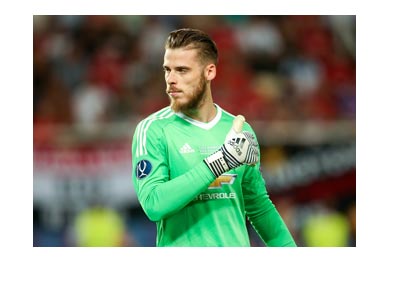 Manchester United made one point perfectly clear in their opening week victory over West Ham - they are going to be a serious contender for the league title this season.
Manchester United had a good year last year, as they won the Europa League title, which allows them to return to Champions League. Their English Premier League finish, however, left something to be desired, as they finished far behind the likes of Chelsea and Tottenham at the top of the table.
Man Utd made one of the bigger splashes of the offseason when they decided to bring in Romelu Lukaku from Everton. Wayne Rooney, on the other hand, was sent to Everton. Rooney was invaluable to Manchester United over the years, but the club decided that Lukaku and Paul Pogba were going to lead the club into the future.
The future is certainly bright for Manchester United, and after a decisive home victory over West Ham in the first week of the season, the club has the second best odds to win the EPL title.
Swansea, on the other hand, will be looking to score the upset in front of their home fans on Saturday. This is going to be a tall order, as based on the odds listed below:
Manchester United, 4/11
Draw, 7/2
Swansea, 17/2
Despite playing on the road, Manchester United is the clear favourite to win. In fact, they are one of the biggest favourites of the week, especially after their dismantling of West Ham in Week 1.
Here are the five likeliest outcomes of Saturday's match, per bookmakers:
Manchester United 1-0, 11/2
Manchester United 2-0, 11/2
Manchester United 2-1, 17/2
Manchester United 3-0, 17/2
Draw 1-1, 17/2
-
Despite the fact that we are just one week into the season, you can't help but feel that Manchester United already has built up quite a bit of momentum.
This is likely a spillover from their Europa League title and subsequent acquisition of Lukaku. The club possesses one of the very best strikers in the league and likely feels as though they can contend with anyone right now.
Take Manchester United to score the victory on the road on Saturday - bet Man Utd @ 4/11