Barcelona v Real Madrid Betting Preview 2017-08-13
Published on August 11th, 2017 3:00 pm EST
Written By:
Dave Manuel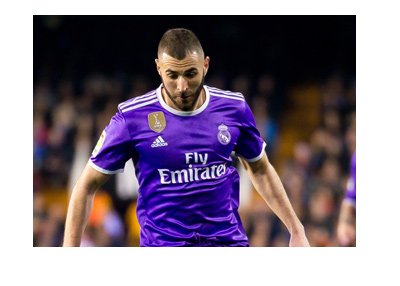 The 2017 Spanish Super Cup, which is an annual competition that pits the winner of La Liga against the winner of the Copa del Rey, is set to be a treat for fans.
This year's contest will see Real Madrid, the reigning La Liga and Champions League winners, take on Barcelona, the winners of the 2016-17 Copa del Rey trophy. The last time that Real Madrid and Barcelona squared off against each other in the Spanish Super Cup was in 2012.
Barcelona has won this trophy 12 teams, with their most recent victory coming last season. Real Madrid, on the other hand, has won 9 times, with their most recent win coming in 2012.
Both clubs will be using this match as an important test before the La Liga and Champions League campaigns get underway.
-
Barcelona and Real Madrid both went through their fair share of upheaval during the offseason.
Neymar was transferred to Paris Saint-Germain in a stunning turn of events, while Cristiano Ronaldo spent his offseason grumbling about Real Madrid. In addition, there are rumors that Bale could be on the way out.
Barcelona and Real Madrid remains the two clear favourites to win La Liga, though both clubs have had their fair share of issues this offseason, and it will be interesting to see if we can spot any changes in team chemistry.
-
As you probably could have guessed, the odds for this match are very close - here they are:
Barcelona, 1/1
Real Madrid, 23/10
Draw, 3/1
Which team will lift the trophy?
Barcelona, 5/6
Real Madrid, 5/6
Who will be the first goalscorer of the game? Here are the top five odds:
Lionel Messi, 10/3
Luis Suarez, 9/2
Cristiano Ronaldo, 15/4
Paco Alcacer, 5/1
Karim Benzema, 5/1
-
There is plenty of pride on the line in the Spanish Super Cup, and both teams will take the contest very seriously.