A Day For The Ages As Both Euro 2020 Games End Regulation at 3-3
Published on June 28th, 2021 6:31 pm EST
Written By:
Dave Manuel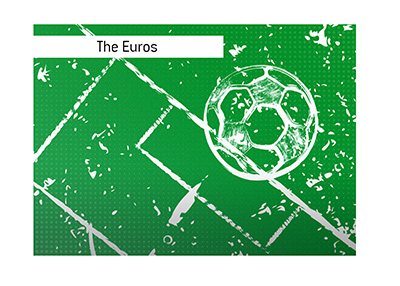 Today was a day for the ages at the Euro 2020 tournament.
To start, Spain blew a 3-1 lead late to let Croatia back into the game. Croatia came all the way back in the 92nd minute after Mario Pasalic managed to score a header for the Croatian side.
Spain, which was heavily favoured heading into this Round of 16 game, managed to pull things together in extra time, as goals from Morata and Oyarzabal gave the Spanish side the 5-3 victory.
In the other Round of 16 game today, France gave up a late 3-1 lead to let Switzerland back into the contest.
France was leading 3-1 in the 80th minute before disaster struck, as Seferovic and Gavranovic both notched late goals for the Swiss side.
France would end up paying the ultimate price, as Switzerland would eventually win the game in penalties.
-
So - what kind of odds would you have gotten if you had done a parlay and picked both games to end regulation tie at 3-3?
The odds for this happening were 5425.00 at a major European sportsbook.
So, if you had wagered £100 on both of these games ending regulation at 3-3, you would have walked away with a payday of over half a million pounds.
-
While this result was surely great news for the people smart enough to bet it (whether or not anybody did still remains to be seen), the late goals were surely agony for the many people who bet Spain or France to win in regulation time.