Russia Will No Longer Be Able To Qualify For World Cup
Published on February 28th, 2022 12:40 pm EST
Written By:
Dave Manuel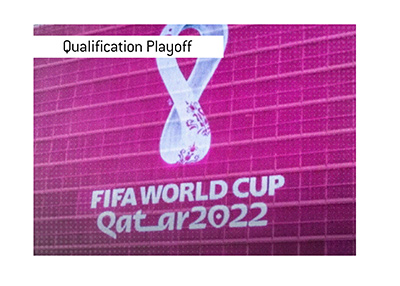 Earlier this morning, word came out that FIFA, football's governing body, was set to suspend Russia from this year's World Cup.
According to reports, FIFA and UEFA are set to release a statement later today.
Last week, FIFA said that they would still let the Russian team attempt to qualify for the World Cup, assuming that certain conditions were met (such as being called by a different name).
A number of countries said that they would refuse to play the Russian team, even under those circumstances. This included the likes of Poland, Sweden and the Czech Republic.
This was obviously an untenable situation, as we are nearing the end of World Cup qualifying (the tournament is mere months away), so FIFA and UEFA are reportedly going to go even further by indefinitely banning Russia from international competition.
-
Russia was one of twelve countries that were going to participate in qualifying playoff games that were set to start later this month.
In fact, Russia was set to take on Poland in a semi-final game that was set to take place on March 24th.
Russia was the fourth best-ranked second place team, and they ended up drawing Poland in a semi-final clash.
The question now is - what will happen to Russia's spot in the playoff?
Russia finished in second place in Group H, followed by Slovakia, which finished with a record of 3-5-2 and a goal differential of +7.
Will Slovakia be given Russia's spot, or will Poland be given an automatic win due to default?
-
Whatever the case may be - Russia will no longer be participating in 2022 World Cup qualifying games.