Brazil, Spain Still Favoured To Win Tournament
Published on June 28th, 2018 10:30 pm EST
Written By:
Dave Manuel
Click Here To Bet on WC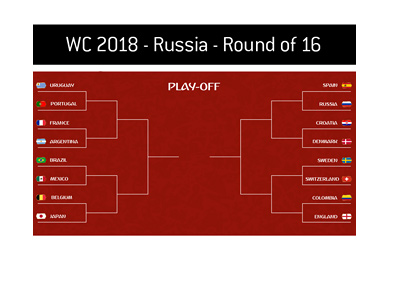 The 2018 World Cup tournament has now been whittled down to just 16 teams.
Heading into the tournament, Brazil was the team with the best odds to win. Despite some shaky play in the Group Stage, Brazil is still favoured to win the tournament, though teams like Spain and Belgium are right on their heels.
Teams like Belgium, England and Croatia have seen their odds jump thanks to strong play in the group stage, while France and Argentina are still alive, though fans are less confident in their chances of winning.
Before getting to the odds to win the tournament outright, let's take a look at the Round of 16 matches:
France vs Argentina
Uruguay vs Portugal
Spain vs Russia
Croatia vs Denmark
Brazil vs Mexico
Belgium vs Japan
Sweden vs Switzerland
Colombia vs England
Of these matches, Belgium likely has the easiest path to the quarter-finals, which is why they currently have the third best odds to win the entire tournament.
Mexico has been playing well and could definitely give Brazil a stiff test, while anything could happen in the Argentina vs France game.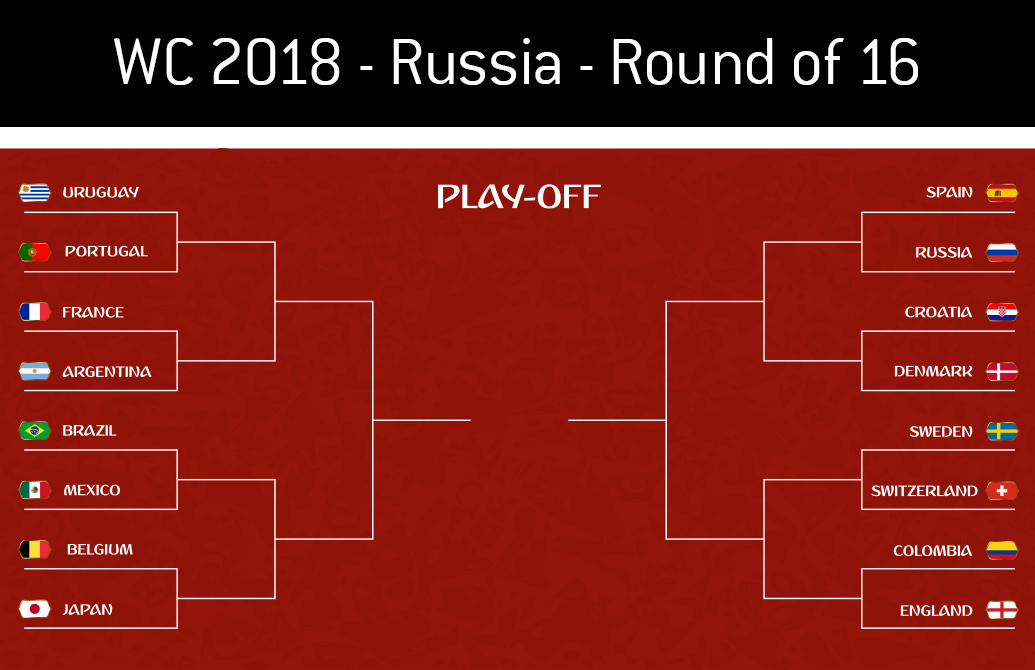 Let's take a look at the current outright winning odds for the World Cup as of the Round of 16:
Brazil, 4.5
Spain, 5.0
Belgium, 7.5
England, 8.5
France, 9.0
Croatia, 11.0
Argentina, 13.0
Colombia, 23.00
Uruguay, 23.00
Portugal, 26.00
Switzerland, 34.00
Russia, 67.00
Sweden, 67.00
Mexico, 67.00
Denmark, 81.00
Japan, 126.00
As you can see, things have flipped somewhat at the top since the start of the tournament.
France and Argentina, thanks to their relatively difficult paths to the finals, have seen their odds drop, while both England and Belgium have seen their odds improve.
Of the long shots to win, Uruguay (with Luis Suarez) and Portugal (Ronaldo) seem like the best dark horse candidates.