Man Utd Has Slight Edge To Win on Road on Thursday
Published on March 7th, 2017 5:22 pm EST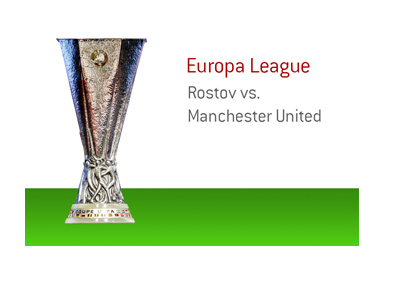 Europa League action will continue this week with a number of interesting matches, including Rostov v Man Utd and Schalke 04 v Borussia M'gladbach.
Despite playing on the road on Thursday, Manchester United will have the edge against Rostov. The two teams will then return to Old Trafford on March 16th for the second leg, where Manchester United is expected to win easily.
After having some issues gelling early in the season, Manchester United has turned things around. In fact, the club has only lost once in 2017, and that came in an EFL Cup match against Hull City on Thursday, January 26th. Sure, there have been a few disappointing results along the way (including a recent draw to Bournemouth at home), though Manchester United is likely surpassing expectations so far this season.
The club, which is currently the favourite to win Europa League, will likely not qualify for a Champions League position via the English Premier League, which makes their run in the Europa League even more important. The competition will be tough, however, as there are some very good teams that are still alive in the tournament.
Man Utd's Round of 16 opponent will be Rostov, which will be playing host in the first leg on Thursday. Here are the odds for that game:
Manchester United, 3/4
Draw, 13/5
Rostov, 4/1
As you can imagine, Rostov doesn't have much of a chance of qualifying for the quarterfinals, as evidenced by these odds:
Manchester United, 1/10
Rostov, 6/1
It would take a pretty large stumble from Zlatan Ibrahimovic and company to fall to Rostov, and given their level of play as of late, this seems fairly unlikely.
-
Manchester United has had a resurgence of sorts so far this season, as they are in the upper tier of the English Premier League and have a decent shot of securing a Champions League position if they can continue their run of good play in the Europa League.
This is in stark contrast to earlier in the year, when Manchester United seemed to be in disarray. Despite a number of high profiling acquisitions, the team was treading water earlier in the year until they finally got things together.
For unlucky Rostov, their Europa League run will likely end against Manchester United, though an upset would certainly be possible.