Relegation, Champions League Spots Remain in Contention as EPL Restarts
Published on June 7th, 2020 12:46 pm EST
Written By:
Dave Manuel
Click Here To Bet on Relegation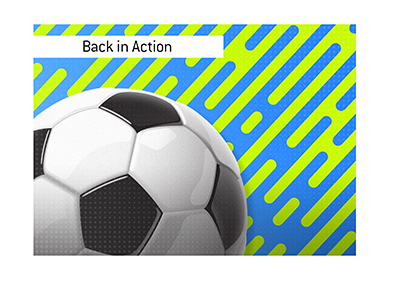 Update: June 22nd, 2020 2:35 pm EST
On Wednesday, June 17th, the English Premier League will restart its season followed its halt in March due to the Coronavirus outbreak.
The race for the title has already been decided, as Liverpool currently stands 25 points clear of Manchester City.
That being said, there are plenty of battles still left to be waged over the rest of the season. Champions League spots and relegation for next season is still left to be determined, and that is of staggering importance for the teams that are involved.
Let's start with relegation.
There are essentially six teams that are in danger of relegation. They are:
Brighton, 32 points
West Ham, 27 points
Watford, 27 points
Bournemouth, 27 points
Aston Villa, 26 points
Norwich, 21 points
The three teams that are currently set to be relegated are Bournemouth, Aston Villa and Norwich.
Here are the current odds for relegation, courtesy of Bet365:
Source: Bet365
Time Stamp:
June 22nd, 2020 2:41 pm EST
Odds Subject to Change
Brighton, 11.00
West Ham, 2.75
Watford, 4.00
Bournemouth, 1.50
Aston Villa, 1.28
Norwich, 1.03
-
The other race of interest in the English Premier League - the four Champions League spots.
The top four finishers in the English Premier League are given automatic spots in the Champions League Group Stage.
This is being complicated for next season, as Man City has currently been banned from Champions League competition for two years, starting next year (though Man City has the chance to appeal the decision).
This means that the fifth place in English Premier League could be very important as well.
As of right now, the top four teams in the league are:
Liverpool, 82 points
Man City, 57 points
Leicester, 53 points
Chelsea, 48 points
Liverpool, Man City and Leicester all seem like pretty solid locks to finish in the top four. Chelsea currently sits three points ahead of Man Utd, while there is a log jam of teams that are close behind Manchester United.
Let's take a look at the current odds to finish in the top 4:
Liverpool, Clinched
Man City, 1.004
Leicester, 1.16
Chelsea, 1.66
Man Utd, 2.75
Wolverhampton, 7.00
Sheff Utd, 15.00
Tottenham, 13.00
Arsenal, 21.00
The battle for fifth place will be one to watch as well, as that place could prove to be of vital importance if Man City is banned for two years.