Real Madrid welcome Bayern Munich in Champions quarter-final
Published on April 17th, 2017
Written By:
Cian Murray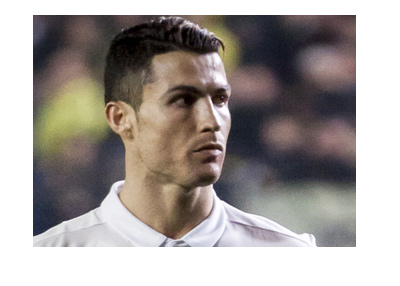 Two European heavyweights square off this week in a battle to reach the semi-final of this season's Champions League. To continue our boxing analogy, Real Madrid got in a few hard hits in the opening encounter but Bayern will be hoping to reply with a knockout blow in Spain's capital.
Of course, that analogy is a little labored as we are talking about soccer, but there is no denying that Los Blancos will be the happier of the two sides heading into this game.
The first leg in Munich didn't go the way Bayern had hoped; despite starting out well, Javi Martinez got sent off and Madrid managed to grab two away goals and the win.
Thus, the Bundesliga champions will now need to score at least twice at the Bernabeu and win the game to have any chance of going through. They are priced at 19/10 to get the win, which will be a difficult task considering no side has stopped Madrid from scoring at home this season.
They are priced at 3/1 to get the result they need to qualify.
Real are 13/10 to win the game and 1/4 to qualify, while the draw, which would be useless to Bayern, is priced at 14/5.
Bayern's chances of getting the goals they need have been boosted by the return of star Polish striker, Robert Lewandowski.
The towering goalscorer is rated as one of the best strikers in world football at the moment and is 4/1 to get the first goal on Tuesday.
Madrid coach, Zinedine Zidane, has indicated that he is aware of the dangers of Lewandowski, but added that his side must focus on the opposition as a whole, rather than just their individuals.
At a press conference earlier in the week, he said: "Lewandowski is a real number nine and a bonus for Bayern. Bayern have a great team in all departments so we have to be focused on what we have to do.
"We know that they have a lot of ways to cause problems for their opponents and they also have flaws".
Madrid aren't without their own hotshots. Cristiano Ronaldo was magnificent in the first leg and is priced at 7/2 to get the opener, while the always dangerous Karim Benzema is 5/1 to score first.
Indeed, the Real attackers will be delighted to hear that Bayern's defense is suffering a slight crisis too. Javi Martinez's suspension, coupled with injury issues for Mats Hummels and Jerome Boateng means that it could be a long night for Munich supporters.
Our money is on Real to win the game and to qualify with ease.