Real Madrid Breaking Records On and Off the Pitch
Published on September 13th, 2018
Written By:
Ned Wilson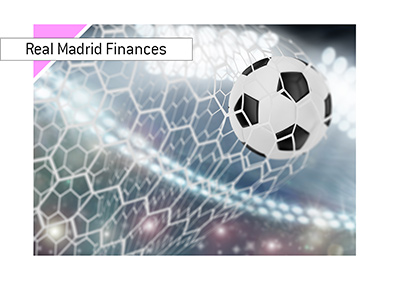 Real Madrid announced that their operating revenues increased by 11.3% over the past fiscal year, which runs from June to June in line with the football season.
The total revenue of 750.9 million EUR represents almost 100 million EUR increase over the past fiscal year when the European giants recorded 674.6 million of revenues and it also represents their biggest revenue growth since the year 2000/2001.
The club also announced that the profit margins remain healthy with a recorded EBITDA of 147.2 million, an increase of 63.7% over the previous accounting period. Net profit also recorded strong growth, with an increase of 45.9% yoy coming to 31.2 million EUR.
The 2017/18 campaign saw the football first team clinch the Champions League title for a third consecutive year, the fourth time in five years. They also won the Club World Cup and the European and Spanish Super Cups. The basketball team won the Euroleague and the ACB League. The result of all of this has been increased revenues, but also greater expenses, particularly in terms of bonuses to sports personnel.
Real Madrid remains without debt with strong position of liquidity, however that might change in the coming period as the Board is considering taking on debt in order to finance the expansion of their stadium, Santiago Bernabeu, where they plan to add a retractable roof and 360 degree electronic scoreboard running around it's perimeter. Both items will add advertising space, bringing in additional revenues for the club. The new look Santiago Bernabeu should be unveiled in 2021.