Buffon and Ramos Tied for Record National Team Appearances for European Player
Published on November 13th, 2020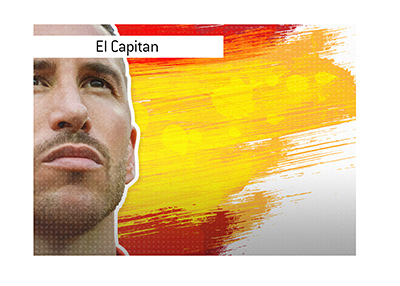 Sergio Ramos is undoubtedly one of the greatest defenders of his generation. Not only has he played for Real Madrid and won everything at the club level, but he has also accomplished a great deal with the Spanish national team. His most recent accomplishment was reaching 176 international appearances (caps) on November 11th in Spain's match versus the Netherlands. This moves him level with legendary Italian goalkeeper Gianluigi Buffon.
Ramos made his first appearance for Spain all the way back in 2005, against China. Of the 176 appearances, he has won 129 of them, a record for the Spanish national team. Like at Real Madrid, Ramos has scored a goal or two in his time. More specifically, he has scored 23 times for Spain. That puts this defender eighth on the all-time goalscorers list for Spain. And of course, his trophy haul during this period includes the European Championships in 2008 and 2012, with a World Cup victory in 2010.
Both Buffon and Ramos are tied for the record number of appearances that a European player has made for a national side. However, it looks likely that Ramos will take that record, since Buffon has not made an appearance for Italy since 2018. Ramos is closing in on the top record for international appearances, held by the Egyptian Ahmed Hassan, who amassed 184 caps between 1995 and 2012.
Ramos doesn't seem likely to stop anytime soon. So long as Spanish managers keep calling him up, he's going to keep putting that shirt on and making appearances. That once-untouchable record is looking quite within reach for the Spaniard now.