Paris Saint-Germain Collaboration with Air Jordan is a Big Success
Published on March 11th, 2019
Written By:
Ned Wilson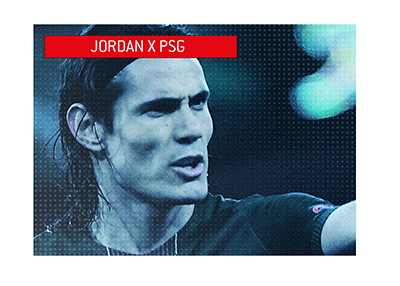 The League 1 leader, French champions Paris Saint-Germain have announced that they will sell one million shirts in a single season for the first time in their storied history, all thanks to their collaboration with Nike-owned Air Jordan brand.
In the year when the Ligue 1 champions PSG announced that they would be sporting basketball legend Michael Jordan's fashion line on their Champions League kit for this season, the club has announced that they will sell one million jerseys, setting an all-time record for the Parisian club.
Since the collaboration started, PSG have launched a full range of Jordan branded gear which has gained tremendous popularity in the US, where the club's shirt sales have increased by fivefold.
In the first weekend after the kit was released 40,000 shirts were sold, while a number of high-profile professional athletes have also been sporting the gear.
PSG sold just over 800,000 shirts last season, but with the jump in sales in the US market, the club looks set to gain ground on the top selling clubs, which were unsurprisingly Real Madrid, Barcelona, Bayern Munich and Manchester United last year.
On the pitch, PSG have all but secured another French title, their sixth in the last seven seasons, however the elusive Champions League trophy will have to wait for another year as the PSG was knocked out by Manchester United on away goals after the French side seemed to be in control of the tie with an away 2-0 win at Old Trafford in the first leg.