Liverpool Favourites To Win Round of 16 Opener Against Porto
Published on February 11th, 2018 3:48 pm EST
Written By:
Dave Manuel
Click Here To Bet on Porto vs Liverpool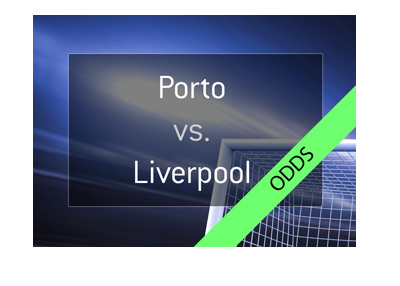 Porto will be playing host to Liverpool in the first leg of their Round of 16 Champions League battle on Wednesday, February 14th.
Despite some strong play as of late, Porto is the underdog to move on to the quarter-finals.
Here are the betting odds for the opening leg in Porto:
Liverpool, 13/10
Porto, 2/1
Draw, 12/5
Here are the odds to qualify for the quarter-finals:
Liverpool, 2/5
Porto, 2/1
-
Porto has not been accustomed to losing as of late - after all, you have to go back to last season to find the last time that they lost a game in Primeira Liga. Over the course of their first 21 league games, Porto has managed to post a record of 17-4-0, while allowing just 10 goals.
Liverpool, on the other hand, is putting together a very strong English Premier League campaign, as they are 15-9-3 through their first 27 games of the season. This puts them in third place in the league, which gives them a very strong chance of qualifying for another Champions League position next year.
-
Liverpool has the talent advantage in this match-up, though Porto will be carrying an excessive amount of confidence into this battle.
Who will come out on top?