Barcelona Current Betting Favourite at 1.91
Published on September 26th, 2018 11:39 am EST
Written By:
Dave Manuel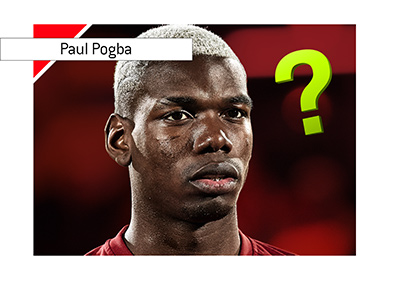 The relationship between Paul Pogba and Manchester United seems to be coming to an end.
Earlier this week, the relationship between Pogba and Jose Mourinho deteriorated even further after Mourinho told Pogba that he would no longer be the team's second captain.
Following the club's exit from the League Cup at home after a penalties loss to Derby County, Pogba (who was watching the game from the stands), criticized his side's strategy in the match, arguing that Manchester United's lack of aggression cost them the match. This was obviously a direct shot at Mourinho's managing style, which has helped to further the breakdown between player and manager even more.
It's apparent that things won't be working out between Pogba and Mourinho, which almost certainly means that Pogba will find himself heading out the door. A season that started out with such promise now stands at the brink of ruin for Man Utd, as they currently find themselves sitting in 7th place in the EPL after 6 matches.
-
There are only a limited number of teams that can afford the price tag for Pogba.
The leading contender for his services seems to be Barcelona, which is currently the betting favourite to land the star. Barcelona has the deep pockets necessary to land Pogba and they would certainly be an attractive destination for the star player.
Let's take a look at the current odds to land Pogba, courtesy of a major offshore sports book:
Barcelona, 1.91
Juventus, 3.5
PSG, 10.00
Field, 4.00
-
Teams like Barcelona and PSG are trying to solidify themselves as the top clubs in the world right now, and landing Pogba would certainly boost their chances to win league titles and perhaps even the Champions League title, especially now that Ronaldo is gone from Real Madrid.
One thing is for sure - the Paul Pogba era in Manchester United is almost over.