English Premier League Was Officially Established on May 27th, 1992
Published on August 16th, 2022 2:46 pm EST
Written By:
Dave Manuel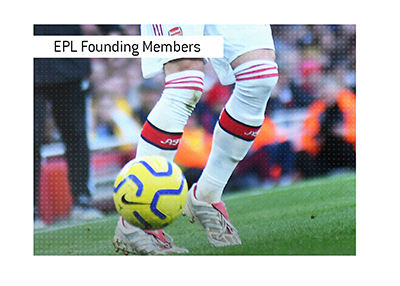 On February 20th, 1992, the 22 First Division clubs all resigned from the Football League.
Months before, these 22 clubs had signed the Founders Members Agreement, which laid the basic foundation for the English Premier League.
These 22 teams wanted independence from the Football League and FA.
These 22 teams wanted to be able to negotiate their own TV and sponsorship deals as an independent entity, and they got their wish in 1992.
The very first English Premier League season started on August 15th, 1992, and the rest is history.
-
There were 22 founding members of the English Premier League.
At the end of the 1994/95 season, four teams were relegated and just two were promoted, bringing the total number of EPL teams to its desired size of 20.
-
The original 22 members of the English Premier League were:
Arsenal
Aston Villa
Blackburn Rovers
Chelsea
Coventry City
Crystal Palace
Everton
Ipswich Town
Leeds United
Liverpool
Manchester City
Manchester United
Middlesbrough
Norwich City
Nottingham Forest
Oldham Athletic
Queens Park Rangers
Sheffield United
Sheffield Wednesday
Southampton
Tottenham Hotspur
Wimbledon
-
Of these original 22 clubs, six have never been relegated - Arsenal, Chelsea, Everton, Liverpool, Manchester United and Tottenham Hotspur.