Toronto FC Favourites to Win MLS Cup Again
Published on March 1st, 2018 8:58am EST
Written By:
Ariel Noel
Click Here to Bet on MLS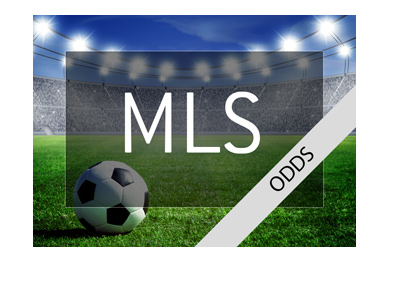 The new season of Major League Soccer (MLS) is upon us. The kick off is March 3rd, 2018.
After a dominating 2017/18 campaign, which resulted in their first title, Toronto FC are the favourites to lift the trophy again this year. The team is a well-oiled machine led by international stars Michael Bradley, Jozy Altidore and Sebastian Giovinco. This season, they are strengthened by the ex Ajax and PSG defender, Gregory van der Wiel.
Seattle Sounders have made the final in the last two seasons and are a strong contender again this year. The star player on the team is the veteran US international, Clint Dempsey.
New York City FC, led by the league's most celebrated player, David Villa, are looking to make a splash, while LA Galaxy are looking to rebuild.
The MLS is growing in popularity every year. There is an increase in international players arriving to the league and the attendance is on the rise.
The new addition to the league this season is Los Angeles FC, coached by Bob Bradley, who used to manage the US national team.
Here are the odds to win the 2018/19 MLS Cup:
Source: Bet365
Time Stamp:
March 1st, 2018 - 8:10am EST
Odds Subject to Change
Toronto FC: 10/3
Seattle Sounders FC: 8/1
New York City FC: 8/1
Portland Timber: 9/1
Atlanta United: 9/1
FC Dallas: 16/1
LA Galaxy: 25/1
New York Red Bulls: 25/1
Houston Dynamo: 25/1
Chicago Fire: 25/1
Sporting Kansas City: 25/1
Columbus Crew: 25/1
Orlando City SC: 25/1
Real Salt Lake: 25/1
Vancouver Whitecaps: 33/1
Montreal Impact: 33/1
Los Angeles FC: 40/1
San Jose Earthquakes: 50/1
Colorado Rapids: 66/1
Philadelphia Union: 66/1
New England Revolution: 66/1
Minnesota United: 66/1
DC United: 66/1
--
The MLS regular season runs from March to October and each team plays 34 games. The playoffs take place in November and December. The final game is called the MLS Cup.
Let's see how things play out.