Oakland Raiders Three Point Favorites To Win
Published on September 22nd, 2017 12:21 pm EST
Written By:
Dave Manuel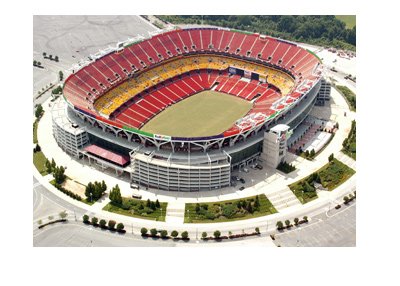 This week's edition of Sunday Night Football is an intriguing game, as Derek Carr and the Oakland Raiders are set to travel to Washington to take on the Redskins.
The Raiders have looked phenomenal this season, led by the strong starts of Derek Carr and Michael Crabtree. The Raiders has one of the most lethal 1-2 punches in the league at wide receiver in Crabtree and Cooper, while Marshawn Lynch is fitting in nicely as the team's new premier running back. Khalil Mack is leading the defence and the team has found itself with a 2-0 record after the first two games of the season.
The Redskins, on the other hand, have been inconsistent so far. This inconsistency is best evidenced in the play of Kirk Cousins, who can look immortal one drive and shaky the next. With Cousins gunning for a big contract at the end of this season, he will need to pick things up if he wants to secure the big long-term deal.
The Redskins' talented WRs, including Pryor and Crowder, need to get going if the Redskins want to have a hope of winning the NFC East. The Redskins have one of the league's most dynamic offences, though they clearly need to work on their chemistry.
-
Let's take a look at the odds for this contest:
Oakland Raiders, -3, -110
Washington Redskins, +3, -110
Over 54.5 points, -110
Under 54.5 points, -110
Money Line
Oakland Raiders, -160
Washington Redskins, +140
-
You can safely assume two things in this game:
1) It will be a shootout
2) Kirk Cousins will put up some dramatically improved numbers
This should be an exciting game.