Jaguars, Chiefs, Rams and Saints All Favoured To Win
Published on January 1st, 2018 3:56 am EST
Written By:
Dave Manuel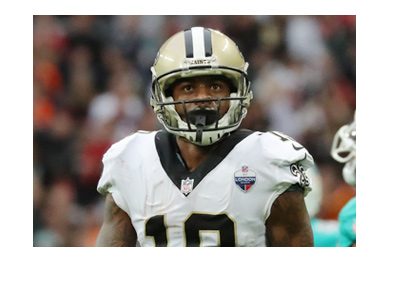 The NFL's regular season is now complete.
There were some surprising postseason misses this year (Seattle Seahawks, to name one) and some surprisingly strong performances (nobody expected that the LA Rams would be as good as they were this year).
There are four teams that have earned first round byes - they are: New England Patriots, Pittsburgh Steelers, Philadelphia Eagles and the Minnesota Vikings.
Eight teams will playing for the right to advance to the next round this coming weekend. Here are the current betting odds for the four games, courtesy of Bet365:
Source: Bet365
Time Stamp:
January 1st, 2018 8:39 am GMT
Odds Subject to Change
Tennessee Titans, +7, 2.05
Kansas City Chiefs, -7, 1.80
Atlanta Falcons, +5.5, 1.90
LA Rams, -5.5, 1.90
Buffalo Bills, +7, 1.90
Jacksonville Jaguars, -7, 1.90
Carolina Panthers, +6, 1.90
New Orleans Saints, -6, 1.90
-
Of the eight teams listed above, the Rams and Saints are arguably the two best teams, while the Titans are arguably the worst.
That being said, anything can happen in the NFL's postseason, and you will usually get one team that ends up surprising the pundits and making a deep run.
-
The Titans are going to be the unlucky beneficiaries of Kareem Hunt's recent resurgence, and I would expect the Chiefs to lean heavily on their star running back in this game.
Similarly, Todd Gurley is likely the hottest player in the NFL right now, and the Rams will likely look to run him straight down the throats of the Falcons.
The Jaguars will be looking to cause Tyrod Taylor and the Buffalo Bills fits, and the Bills will need a healthy LeSean McCoy if they hope to have any chance of winning.
Finally, the Saints have their 1-2 combo of Kamara and Ingram, and the Panthers will need a strong gameplan to contain these guys if they want a shot of winning.