Mikel Arteta Strong Favourite To Be Next Arsenal Manager
Published on May 18th, 2018 - 6:34pm EST
Written By:
Ariel Noel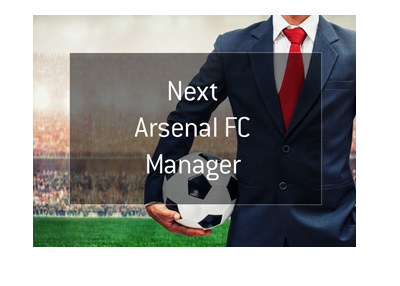 After 22 years of service and 1,235 matches in charge at one of the world's most popular football clubs, Arsene Wenger is leaving Arsenal FC, creating a void not easily filled. The 68-year-old French manager does not have a say in who his inheritor will be, but if we are to believe the rumors, and even better follow the money in form of betting odds, that person looks to be the ex. Arsenal captain, Mikel Arteta.
--
Update (21/05/2018): According to Guardian, it is Unai Emery who will replace Arsene Wenger at Arsenal.
--
Arteta is currently working under Pep Guardiola at Manchester City honing his managerial skills. He played at Arsenal as a midfielder from 2011 to 2016 and is a passionate leader who knows the workings of the club very well.
Another strong candidate, according to the reports, is the current Juventus coach Max Allegri, but he has expressed a wish for strong control over budgets and transfers, which is not in line with how the Arsenal board would like to see things going forward. Arteta, on the other hand, is looking to assume a role of head coach rather than complete manager. For now anyway.
Other candidates for the vacant position include the ex. Sevilla and PSG manager Unai Emery as well as the famous Italian player-turned-coach Carlo Ancelotti.
At the time of writing this article, after being a very strong favourite according to the betting odds, the line for the next Arsenal manager has been pulled by the big UK bookmakers, leaving us to believe that it will indeed be Mikel Arteta taking charge of Gunners from this point forward. If this turns out to be true, then congratulations and good luck to both Arsenal and Mikel.
We Look forward to seeing how things play out at the Emirates next season.