Napoli Favourites to Win Italian Serie A
Published on November 21st, 2017
Written By:
Ariel Noel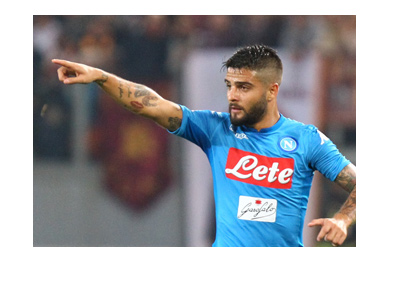 The last time Napoli won the Italian league, Diego Maradona was the star of the show. This was 28 years ago, back in 1989/90. For the first time in a long time, Napoli are the favourites to win the Serie A again.
After investing in the team and building over the years, the club president Aurelio De Laurentiis and the head coach Maurizio Sarri, who is in charge for his third season, finally seem to have found the right mix. After 13 games played, Napoli are first in the tables with 35 points, having scored 34 goals and conceded 9. Inter Milan are second with 33 points, Juventus third with 31 points and Roma are in fourth place with 30 points. After a long stretch of dominance by Juventus, it is pretty competitive at the top of Serie A again.
Juventus won the last 6 league titles, but seem to be slowly slipping this season. They lost their last game away to Sampdoria and are now four points behind the leaders. The season is long and things may still change, but as it stands at the moment, Napoli are the favourites to win. And deservingly so.
Here are the odds:
Napoli: 5/6
Juventus: 5/4
Roma: 12/1
Inter: 20/1
Lazio: 66/1
Spearheaded by talented (and on fire) Dries Mertens and Lorenzo Insigne, Napoli are playing beautiful, attacking football and are the talk of the football world. Can they go all the way and win the scudetto for the 3rd time in their history is the big question. This feat might be that much harder to accomplish as Napoli are also very much alive in the Champions League.
Either way, Serie A has come a long way in recent years and is fascinating to watch again. Inter Milan is on the rise, Roma are playing well and Napoli leading the pack is just what the doctor ordered for Italian club football.
Game to look forward to, Napoli vs. Juventus, takes place on December 1st.
Let's see how things play out.