Teams Have Won By Nine Goal Margin Three Different Times
Published on June 25th, 2018 6:19 pm EST
Written By:
Dave Manuel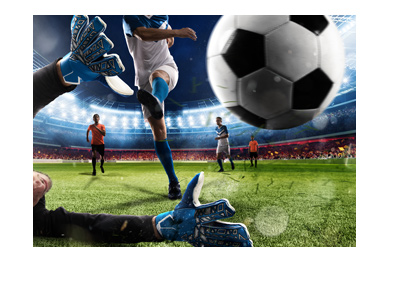 Given the tough World Cup qualifying tournament and the relatively small number of teams that end up making it to the World Cup, there aren't many tremendously weak teams that end up making it through. With the number of teams making the World Cup expanding in future years, however, this might change, and we may end up seeing more lopsided contests.
Over the multi-decade history of the World Cup, there have been three games that have ended with a team winning by nine goals. Nine goals represents the largest margin of victory in a World Cup tournament - no team has ever won by a double digit margin.
Let's take a look at the FIVE biggest thrashings in the history of the World Cup:
Yugoslavia beats Zaire 9-0, 1974. Zaire was making their first ever appearance in the World Cup while Yugoslavia was looking to bounce back after getting blanked by Brazil. This was a bad combination as Yugoslavia was able to work out the kinks en route to thrashing Zaire.
Hungary beats South Korea 9-0, 1954. Hungary thrashed South Korea 9-0 and followed this up with a 8-3 drubbing of West Germany. After these two results, Hungary appeared poised to win the World Cup, though they would eventually end up finishing in second place. Perhaps they exhausted their offensive output in the two contests against West Germany and South Korea.
Hungary beats El Salvador 10-1, 1982. Hungary made El Salvador's second ever appearance in the World Cup one to forget as they unleashed a 10-1 drubbing to the Central American country. Laszlo Kiss would score three goals in seven minutes as a substitute to punctuate this victory.
Sweden beats Cuba 8-0, 1938. Sweden was supposed to play Austria in the round of 16 though Austria would end up forfeiting - this gave Sweden some valuable rest while Cuba played a tough contest against Romania. This resulted in a very tired Cuban team which ended up succumbing by a score of 8-0.
Uruguay beats Bolivia 8-0, 1950. Group 4 of the 1950 World Cup was a small one - thanks to the withdrawal of France from the tournament, only Uruguay and Bolivia were participants in this group. Thanks to three goals from Miguez, Uruguay would throttle Bolivia by a score of 8-0. Uruguay would go on to win the World Cup in 1950 after defeating Brazil in the finals.
Germany beats Saudi Arabia 8-0, 2002. One of the favourites to win the tournament (Germany) took on one of the weaker teams in the tournament (Saudi Arabia) and the outcome was predictable - a slaughter for Germany.
-
There have been some much bigger margin of victories in World Cup qualifying, though the games listed above are the biggest thrashings in the history of the actual World Cup tournament.