Hungary Scored 10 Goals in a Single Match in 1982 World Cup
Published on November 16th, 2022 2:49 pm EST
Written By:
Dave Manuel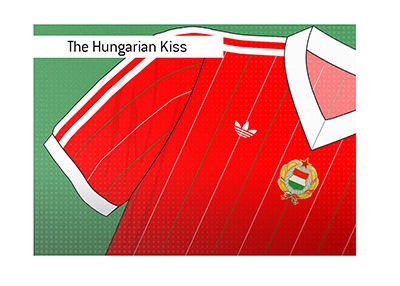 What is the record for most goals ever scored in a single World Cup match?
While a number of teams share the record for largest margin of victory in a World Cup match, a single team - Hungary - holds the record for most goals ever scored in a single World Cup game.
-
The 1982 World Cup took place in Spain.
Group 3 consists of four teams - Belgium, Argentina, Hungary and El Salvador.
Belgium and Argentina were clearly the top two teams in the group, and they were widely expected to advance (which they did).
Hungary, however, wanted to put a fright into Argentina and Belgium in their first Group 3 stage match, and that is exactly what they did when they dismantled El Salvador.
-
The match between El Salvador and Hungary took place on June 15th, 1982, and was their first match of the Group Stage.
Hungary, which certainly not the best team in the tournament, had plenty of experience, as they had been to the finals in both 1938 and 1954.
El Salvador, on the other hand, couldn't send their full squad due to economic reasons, so they were at an immediate disadvantage.
Hungary came out of the gate quickly, and had a comfortable 3-0 lead at halftime.
In the second half, the floodgates truly opened, and by the 54th minute, Hungary would enjoy a lead of 5-0.
After El Salvador scored their lone goal in the 64th minute, Hungary really unleashed, and ended up winning the game by a score of 10-1.
Laszlo Kiss would score the quickest hat-trick in World Cup history in the match, as he beat the El Salvadorian keeper three times over the course of just seven minutes.
-
After an incredibly impressive performance against El Salvador, Hungary would struggle, losing badly to Argentina and playing Belgium to a draw.
Hungary would finish in third place in the group, despite finishing with an impressive goal differential of +6, which was the best in the group.