Salah Currently Has Second Best Odds To Win Top Goalscorer Award
Published on November 29th, 2017 10:28 pm EST
Written By:
Dave Manuel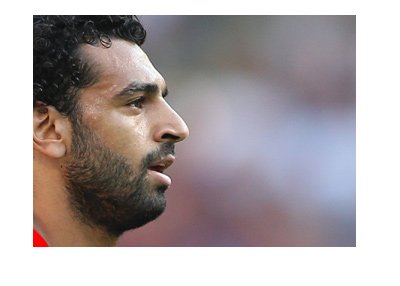 Cristiano Ronaldo. Luis Suarez.
Mohamed Salah?
According to the oddsmakers, Liverpool's Mohamed Salah currently has the second best odds to win the English Premier League's Golden Boot award for the 2017/18 season. Can Salah join the likes of Ronaldo and Suarez as winners of the award?
As of this moment, the list of the top goalscorers in the EPL looks like this:
Mohamed Salah, 12 goals
Harry Kane, 10 goals
Sergio Aguero, 9 goals
Raheem Sterling, 9 goals
Alvaro Morata, 8 goals
Mohamed Salah took over the lead in goals scored this season when he put in two past Southampton earlier this week.
Salah's strong start has helped to pace Liverpool to a 7-5-2 start, which has given them the 5th place spot in the league. In addition, Liverpool currently sits in 1st place in Group E of Champions League, which should allow them to move through to the Round of 16.
-
Harry Kane remains the favourite to repeat as the English Premier League's top goalscorer, as he is just 2 goals behind Salah and has a penchant for scoring goals in bunches.
That being said, Salah has certainly surprised so far this year and has established himself as one of the top strikers in the league.
Here are the top odds to win the English Premier League Golden Boot as of this moment:
Harry Kane, 3.00
Mohamed Salah, 7.00
Sergio Aguero, 6.00
Gabriel Jesus, 8.00
Alvaro Morata, 8.00
Romelu Lukaku, 7.00
Odds Source
: William Hill