Ole Gunnar Solskjaer, Laurent Blanc Current Favourites To Be Named To Post
Published on
Written By:
Dave Manuel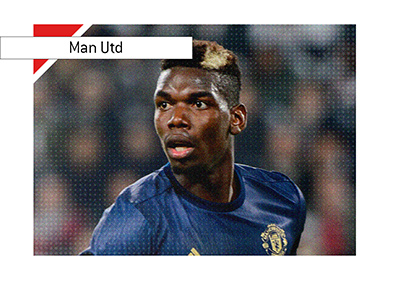 The Jose Mourinho era at Manchester United is now over.
Earlier today, Manchester United announced that they had parted ways with their mercurial manager. Manchester United likely made the move in the hopes of building some positive momentum before the start of the Round of 16 in Champions League, as Manchester Utd is set to square off against PSG.
Manchester United's campaign to win another EPL title is over, as they currently sit 19 points behind Liverpool. There is still some hope for Champions League, however, which is likely why the club made the move to sack Mourinho now.
Mourinho enjoyed some initial success with the club, though rifts with some of the team's best players soon surfaced, which ultimately ended up dooming Mourinho. In a battle between a star player and a manager, the star player will almost always win.
-
This move has obviously led to speculation as to who will be named the club's next manager.
As of this moment, the two leading contenders in the eyes of oddsmakers are Ole Gunnar Solskjaer and Laurent Blanc. Ole Gunnar Solskjaer is a former Manchester United forward and is currently the manager of Molde FK, while Blanc is also a former Man Utd player who is currently the Caretaker Manager for the club. Blanc has more high-level managing experience, as he served as PSG's manager from 2013-2016.
Other names that are being tossed around as strong possibilities include Zinedine Zidane, Mauricio Pochettino and Michael Carrick.
Here are the betting odds for the top 5 possibilities (in the eyes of bookmakers) as of this moment:
Ole Gunnar Solskjaer, 15/8
Laurent Blanc, 13/8
Zinedane Zidane, 4/1
Michael Carrick, 6/'1
Mauricio Pochettino, 14/1
-
The Manchester United managing position is one of the highest profile and most coveted managing positions in all of sports.
There is, however, a massive amount of pressure that comes with being named as the club's manager. Expectations are always sky-high and failure is not accepted.
Who will be named as the club's next manager?