Manchester United 2/5 Favourites To Win at Home on Sunday
Published on September 14th, 2017 11:54 am EST
Written By:
Dave Manuel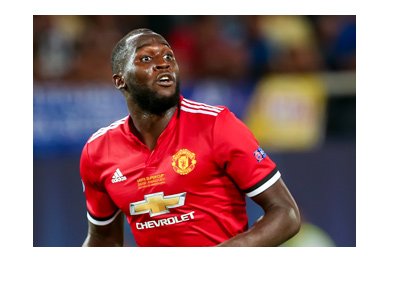 After a full week of Champions League and Europa League action, the English Premier League is set to resume this weekend.
Manchester United, fresh off of a successful return to Champions League, will be playing host to Everton this weekend in what should be a very winnable game for the club.
Manchester United and Manchester City are currently at the top of the EPL table with matching 3-1-0 records, though Man Utd gets the edge due to their superior goal differential. The changes that Manchester United made in the offseason have had dramatic effect so far, and now the club is regarded as one of the clear favourites to win the league this season.
Everton, on the other hand, is languishing at the bottom of the table with a record of 1-1-2 and will need to put together a very strong performance if they hope to keep up with the dynamic Man Utd club on Saturday. Man Utd, led by the likes of Lukaku and Pogba, have arguably the most talented club in the league this season.
-
Here are the odds for Saturday's game:
Man Utd, 2/5
Draw, 15/4
Everton, 6/1
Here are the five likeliest scoring outcomes of Sunday's match:
Man Utd 1-0, 6/1
Man Utd 2-0, 11/2
Man Utd 2-1, 17/2
Draw 1-1, 9/1
Man Utd 3-0, 17/2
Romelu Lukaku is the only player with better than 1/1 odds to score on Sunday (10/11), though Marcus Rashford (11/8) and Anthony Martial (8/5) are close to even money.
-
The only fear that you really have as a Manchester United fan heading into this match is that your team might be slightly dull following the emotion of Manchester United's Champions League win this week.
For Everton fans, you are hoping that your team can sneak into enemy territory to steal a win while your opponent perhaps is dealing with a bit of distraction. It might be hard for Man Utd to remain focused for this game on Sunday, as they are clearly expected to win and the club is a few days removed from a Champions League match.