Could Manchester United Pull Off The Impossible?
Published on April 11th, 2018 7:35 pm EST
Written By:
Dave Manuel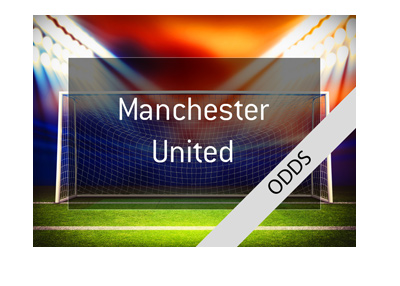 One of the most popular wagers in the United Kingdom right now, according to multiple sports books, is Manchester United to win the English Premier League title.
The odds are staggering for the team to complete this feat - 151/1 at some sports books, with the odds running as high as 251/1.
The odds are so staggering because Manchester United is faced with a nearly impossible task - catch Manchester City with only a handful of games left in the season.
With 6 games left in the season, the top of the league looks like this:
Man City, 84 points
Man Utd, 71 points
Liverpool, 67 points
Tottenham, 67 points
*note: Liverpool has played one more game than the rest of the teams at the top of the table.
As you can see, Man Utd is 13 points back with only 6 games left to play, though many punters are playing some long-shot bets on them to pull it out.
These gamblers are likely betting on a deflated Man City collapsing after getting unceremoniously bounced from Champions League in the quarter-finals by Liverpool. Man Utd, on the other hand, is riding high after a come-from-behind victory over Man City last weekend.
Man Utd has quite a favourable schedule to close out the season, as they will play West Brom, Bournemouth, Arsenal (at home), Brighton, West Ham and Watford. Aside from Arsenal, the rest of the teams occupy the bottom half of the table, and you could make a case for Manchester United walking away with all or most of the 18 points that are left for them to earn.
Man City's schedule isn't overly tough to close out the year, as they have games left against Tottenham, Swansea City, West Ham, Huddersfield, Brighton and Southampton. A number of these teams will be fighting to avoid relegation, so they will likely be playing with some extra fire.
-
Manchester City would need to absolutely collapse in order to give up the English Premier League title at this point - they would need to earn 4 out of a total 18 points to close out the year, while Manchester United would need to finish with a perfect 6-0-0 record.
For some, this is still a bet worth taking.