Real Madrid 1.36 To Qualify For Champions League Finals
Published on April 15th, 2016 5:35 pm EST
Earlier today, the two semi-final matches for this year's Champions League tournament were announced. In one match-up, Man City will be taking on Real Madrid, while in the other, Bayern Munich will be squaring off against Atletico Madrid.
While Man City currently has the longest odds to win Champions League (7.00 to win), they are also in uncharted territory and are essentially playing with house money. Man City has disappointed in the EPL this season, which is why they have been playing their Champions League matches with such zest. Man City's deep run in Champions League has salvaged their season, and they are looking the possibility of an appearance in the finals dead in the face.
Standing in their way will be Real Madrid, who managed to barely squeak by Wolfsburg in a quarter-final match that was much closer than it should have been. With Barcelona having been eliminated, Real Madrid now has a much better chance of winning the Champions League tournament. They will need to get past Man City, however, and that will be no easy task.
-
Real Madrid is the clear favourite to move on to the finals over Man City - here are the current odds:
Real Madrid, 1.36
Man City, 3.00
According to these odds, the implied odds of Real Madrid are 73.53%, while the implied odds of Man City winning currently sits at 33.33%.
While Real Madrid certainly has the more talented team, there should be a few points of doubt creeping into the mind of gamblers, including:
1) Real Madrid's quarter-final struggles against Wolfsburg
2) Man City's lack of pressure
Man City has enjoyed playing the spoiler so far (they were expected to lose against Paris Saint-Germain as well) and would love nothing more than to knock out another top team.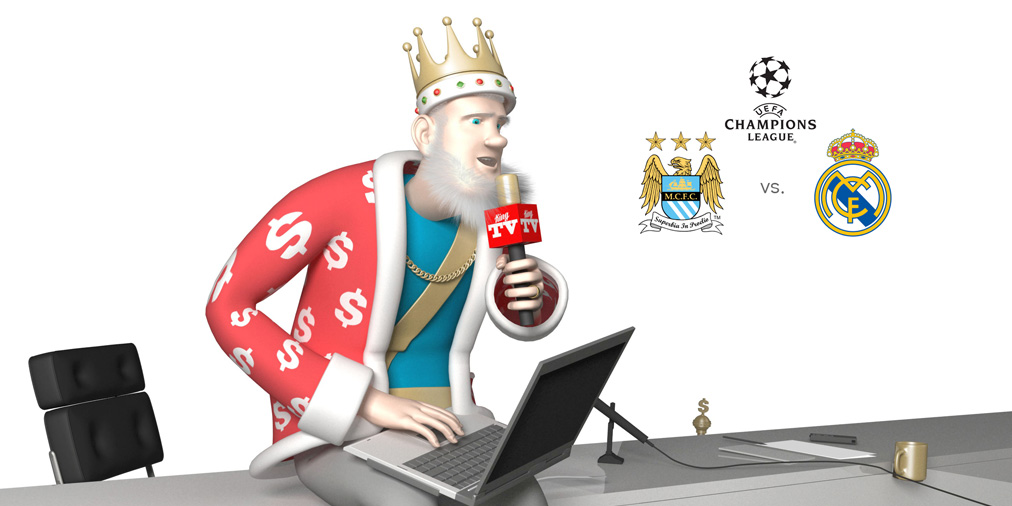 The first leg of this match will take place on April 26th - as of this moment, Man City is listed at 3.10 to win, while Real Madrid is listed at 2.20. The draw result is currently going for 3.50 on William Hill.