Man City Looks To Remain at Top of Table With Win
Published on November 20th, 2015 12:20 am EST
The top of the English Premier League table is crowded - very, very crowded.
As of this moment, just two points separate the first place teams (Man City, Arsenal) from the fourth place team (Manchester United). For that reason, every point is crucial, even with a number of months left in the season. All four of the teams who are within a win of first place right now (Man City, Arsenal, Leicester City, Man Utd) are looking to break out to take a commanding lead in the table.
On Saturday, Man City will be playing host to Liverpool in a battle between two of the country's biggest clubs. Man City, as mentioned, is currently sitting in a tie for first place in the table, while Liverpool is sitting in 10th place with a record of 4-5-3. If Liverpool wants to make a run at a Champions League spot, they'll need to get hot right now.
Man City is 2-0-2 in their last four matches, while Liverpool has won just one game in their last five. Both teams are going to be wanting to step it up on Saturday, as both of their most recent games left something to be desired.
Man City has won its last three home games in a row, while Liverpool is 1-1-2 in their last four away from home.
Man City has a very impressive goal differential so far this season, as they have scored 26 goals while allowing just 9 to their opponents. Liverpool, on the other hand, has managed to score just 13 goals to start the season. If Liverpool wants to turn around their season, they will have to start scoring more.
Liverpool won the last meeting between the two sides (March 1st, 2015) 2-1.
-
Here are the odds for Saturday's match:
Man City, 1.67
Draw, 4.00
Liverpool, 4.80
According to these odds, Man City is the clear favourite to win, as a successful $100 on them would yield a total profit of $67, while a successful $100 wager on Liverpool would return a total of $380.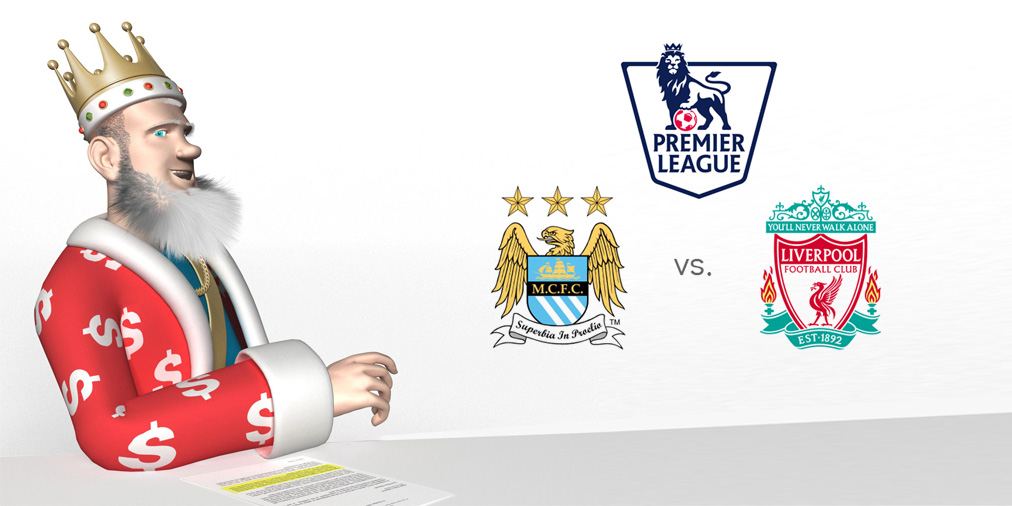 This should be a very entertaining game, as both teams have quite a bit to play for.