Manchester City Announce New Kit Deal With Puma
Published on August 6th, 2018 - 11:46am EST
Written By:
Ned Wilson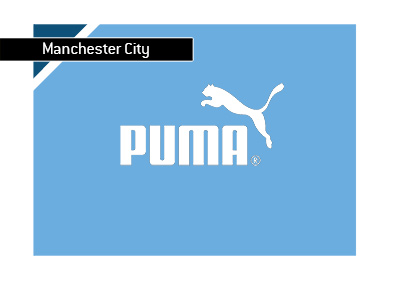 Manchester City announced over the weekend that they have just signed a new deal with a kit supplier Puma in what will be one of the most lucrative deals signed in the history of football.
The deal is estimated to be $65 million per year which would make this one of the most lucrative deals ever signed, trailing only F.C. Barcelona - $130 million per year with Nike, Manchester United - $100 million per year with Adidas and F.C. Chelsea - $ 77 million with Nike.
Of all the other Puma supplied teams, only F.C. Arsenal's deal comes close and is valued at $30 million per year. However the London side is said to be in negotiations with Adidas for a new kit contract as their current one expires at the end of this season.
What has been apparent is that as the top team's payrolls rise with ever more expensive acquisitions of star players so are the demands of the said football clubs from sponsors and kit suppliers.
All the deals that were renegotiated in the past few years have seen a significant increase in the value. Manchester United's previous deal with Nike which expired in 2015 was $30 million per season, the new one is more than triple that. F.C. Chelsea's previous deal with Adidas was $40 million per year, the new one with Nike is almost double that.
Kit suppliers will certainly be pushed in the future by the big clubs to offer even more money if they want to supply them with their kits, because on the other end of the spectrum is the access to the army of fans that these biggest clubs have and they generate significant sales opportunities not only for jerseys, but also other sports apparel that comes from a supplier of their favourite club.
It is enough to mention that FC Juventus announced yesterday that they have run out of Ronaldo jerseys for which ordered quantities were not enough to satisfy demand with new Ronaldo shirts expected in stores only at the end of September. A total of $65 million worth of jersey sales is expected to be grossed by the Italian giants, Adidas should earn four times that, making their business venture with Juve worthwhile through a supply contract worth an estimated $25 million. Compared to some other this contract seems like a bargain and has four more years to run.