Man City Looks To Win First Ever Champions League Title
Published on May 6th, 2021 12:13 am EST
Written By:
Dave Manuel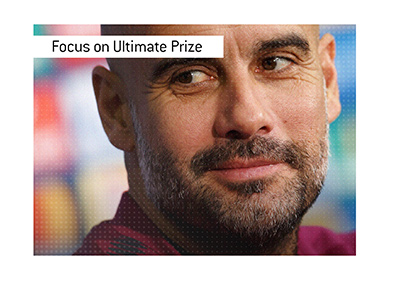 If you look at the list of previous Champions League/European Cup winners, Manchester City is nowhere to be seen.
Liverpool has six titles. Manchester United has 3. Nottingham Forest has 2. Chelsea has 1, as does Aston Villa.
Manchester City, one of the world's most popular and wealthy teams, on the other hand?
This is their first Champions League finals appearance EVER.
-
It's been a tumultuous decade for Manchester City.
Though the team has won four English Premier League titles (two under the leadership of Pep Guardiola and Ferran Soriano) over the past decade, they have come up very short in Champions League.
Over the past couple of years, the team has fought off a number of challenging situations, including their Champions League ban (which was eventually lifted) and the disastrous attempted foray into the now-defunct Super League, which left the majority of their fan base enraged.
Through all of this turmoil, the team's players and coaches have remained focused on the ultimate prize - winning Champions League to go along with another English Premier League title.
The club has been in top form during their Champions League run, as they easily defeated Borussia Dortmund in the quarter-finals, followed by a thumping of PSG in the semis.
Guardiola and his team are intensely focused on the task at hand - defeating Chelsea in the Champions League final.
In the end, winning fixes everything, and fans will move on faster from the Super League fiasco if the team can bring home their first Champions League title.
-
Man City is the current favourite to win Champions League, as they are listed at 1.44 or so at most major sportsbooks to win.