Race for top-four: Manchester City welcome Crystal Palace
Published on May 4th, 2017 10:09 pm EST
Written By:
Cian Murray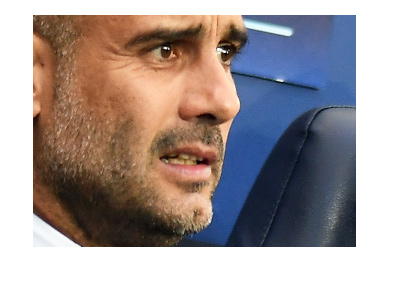 At the start of the season, these two sides would have had far loftier ambitions than they have now.
Manchester City assumed that Pep Guardiola was on course to lead them to a title challenge, while Crystal Palace were hoping for a surge up the league positions and a possible top-eight finish.
Instead City ended up in a battle to keep their top-four place, while Palace required the expertise of Sam Allardyce to get them out of a relegation tussle. To say the least, expectations have since been lowered.
The sides now face off with just a few games to go and are hoping to make the best of a situation which they really expected to be better.
For Pep Guardiola, anything other than a Champions League place is a disaster and if his side don't win this game, their chances are diminished greatly.
The former Barcelona coach said as much in The Sky Blues' latest press conference, stating: "Our qualification depends in our home at the Etihad with the three games that we have.
"We have tough games. Everybody has tough games so it's game by game."
City's chances look positive too, as they have won eight out of their last nine games against Crystal Palace. They are 1/4 to do the same here.
This game takes on particular importance for City after they unraveled against Middlesbrough in their last outing.
The Champions League chasing side drew that game, a match most punters had expected them to win. If you think there'll be another draw here, you can back that result at a price of 5/1.
Ignoring league positioning, there doesn't seem to be much between these two sides at present - for instance, Palace have gained 19 points from their last 10 games, which is two more than City.
This indicates that Allardyce's side could have a chance of getting all three points. They are priced at an enticing 10/1 to do so.
Considering they have recently defeated both Liverpool and Arsenal (two teams at a similar level to Manchester City), this could be a great bet at a generous price.
Christian Benteke was instrumental in both of those great wins and he is priced at 9/1 to open the scoring against Guardiola's men. Home fans will be hoping that Sergio Aguero gets there before him and that the exciting Argentinian gets the opener.
He is priced at 5/2 to get the first goal and we certainly wouldn't be betting against him. However we just have a feeling that Palace will cause an upset and that Wilfried Zaha will be at the centre of it.
The Ivory Coast international is priced at 14/1 to get the first goal - a bargain if you're asking us.