Club 10/3 To Win Entire Tournament
Published on February 14th, 2018 12:03 pm EST
Written By:
Dave Manuel
Click Here To Bet on Champions League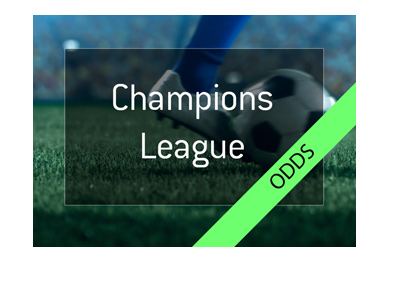 It's been a while since an English football club has been favoured to win Champions League during the Round of 16, though this is the situation that we currently find ourselves in, as Man City continues to look like the best team in the world.
Following an easy victory yesterday over Basel, Man City is now primed to stroll into the quarter-finals. They do this while watching teams such as PSG and Real Madrid fight tooth and nail to get to the next round.
Man City has been absolutely sublime in every facet of their game so far this season, so it should be no surprise to hear that they currently have the best odds to make it through to the Champions League finals.
Here are the odds to reach the Champions League finals as of this moment, courtesy of Betvictor:
Time Stamp:
February 14th, 2018 12:03 pm EST
Odds Subject to Change
Man City, 13/8
PSG, 2/1
Bayern Munich, 5/2
Barcelona, 5/2
Real Madrid, 10/3
Tottenham, 6/1
Liverpool, 6/1
Man Utd, 7/1
Chelsea, 12/1
Juventus, 12/1
Roma, 16/1
Sevilla, 50/1
Shakhtar Donetsk, 66/1
Porto, 66/1
Besiktas, 80/1
Basel, 200/1
-
These odds are always quite fickle, as much is determined by the luck of the draw.
For instance - Paris Saint-Germain and Real Madrid are playing in the Round of 16, despite the fact that they were two of the most heavily favoured teams to win Champions League before the Round of 16 draw took place. On the other hand, a team like Man City is going to benefit from going up against an easier team like Basel, and they will likely have more to offer in the following rounds.
-
Is it Man City's destiny to win Champions League this year? Can they be stopped?