Liverpool Has The Second Best Odds To Win EPL
Published on July 28th, 2018 1:16 pm EST
Written By:
Dave Manuel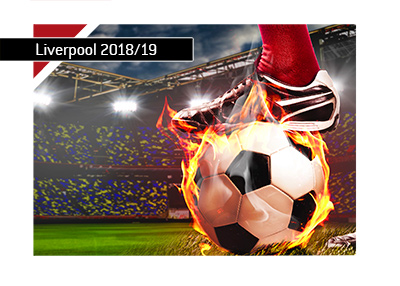 Can Liverpool win the English Premier League title this season? Many punters certainly think so.
Last season was a spectacular one for Liverpool, as they finished well in the English Premier League and made it to the Champions League finals. If it weren't for a sublime performance from Manchester City, Liverpool would have had a real shot to win the title.
Many believe that Liverpool's momentum will carry over into this season, as Liverpool is proving to be the most popular team with punters to win the title.
According to reports, more than a quarter of all outright English Premier League winner wagers are coming in on Liverpool to win. As of this moment, Liverpool is listed at 5.00 to win the EPL this season, which gives them the second best odds, ahead of the likes of Manchester United and Chelsea.
There is a Goliath sitting in front of them, however, as Man City is better than even money to win at 1.66. While Liverpool is surging, Manchester City is holding steady at the top of the table.
That being said, it can be very hard to repeat as English Premier League champions, as you have a target on your back every week. If one or two key Man City players suffers from injury, there may be an opening for a team like Liverpool to pounce.
Liverpool's chances will rest heavily on the foot of Mohamed Salah, who will be looking to repeat last season's breakout performance. If Liverpool wants to have a chance of dethroning Man City at the top of the table, Salah will need to be in top form and contending for the Golden Boot.
Liverpool has also added a couple of top names to bolster their chances of winning, as Alisson Ramses Becker and Fabinho were both added to the fold following pricy transfers. There is no doubt that Liverpool's roster will be even stronger than last year's club, especially in goal and on the back end.
-
The new English Premier League season kicks off on Friday, August 10th as Manchester United plays host to Leicester City.