Arsenal Has Slight Edge To Win Away From Home on Wednesday
Published on January 11th, 2016 12:37 pm EST
After a heavy weekend of FA Cup action, the English Premier League will return mid-week for a full slate of games.
One of the most interesting clashes will see Liverpool play host to Arsenal. In addition to the rich history that is contained in this match-up, the game also has serious implications for both sides. Arsenal currently sits two points ahead of Leicester City at the top of the table and wishes to maintain that lead, while Liverpool currently sits in 8th place in the table, a handful of points behind teams such as Man Utd and Crystal Palace. Arsenal could further cement their lead at the top of the table with a win over Liverpool, while Liverpool could continue to move up the table with a win.
Here are the current betting odds for this match as of this moment:
Liverpool, 2.90
Draw, 3.10
Arsenal, 2.50
As you can see, Arsenal has the very slight edge in this game, though all three of the results are considered to be worse than even money of taking place.
Here are the current odds of each team's top goal scorers to score on Wednesday:
Christian Benteke, 2.75
Daniel Sturridge, 2.75
Jerome Sinclair, 3.25
Olivier Giroud, 2.50
Theo Walcott, 2.90
Alexis Sanchez, 3.10
Mesut Ozil, who has been playing some of the best football of his career as of late, is listed at 3.60 to score on Wednesday.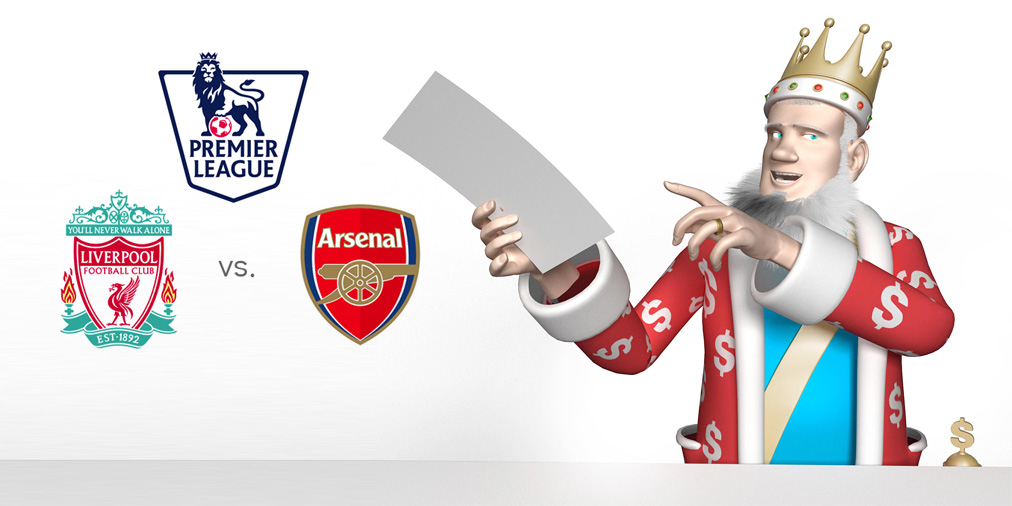 Most people entered this season expecting that either Man City or Chelsea would end the year at the top of the English Premier League, though teams such as Arsenal and Leicester City have certainly surprised almost all of us.
Can Arsenal continue their strong season this week when they take on Liverpool, or will Liverpool move closer to the pack of teams that they are currently chasing?