Liverpool v Real Madrid Champions League Final Looking Like a Near Certainty
Published on May 1st, 2018 8:43 pm EST
Written By:
Dave Manuel
Click Here To Bet on Champions League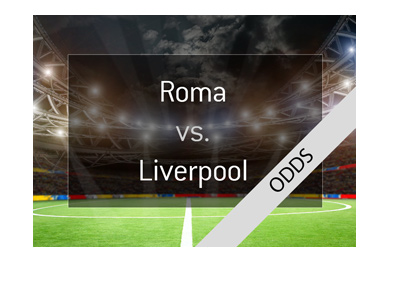 Earlier today, Real Madrid clinched yet another Champions League final appearance after playing Bayern Munich to a 2-2 draw. It wasn't their most inspired piece of work, though Cristiano Ronaldo and Real Madrid did enough to earn their way into the Champions League final.
Squaring off against Real Madrid will almost certainly be Liverpool, who could only miss at this point by totally blowing it on Wednesday after defeating Roma 5-2 in the first leg.
Roma will be playing in front of their home fans on Wednesday, and they will need every ounce of support from their faithful as they attempt to overcome a massive deficit.
The bad news for Roma was that they lost 5-2 in the first leg, though the good news (if you can call it that) is that they managed to score two road goals.
Let's take a look at the current odds to qualify for the Champions League final, courtesy of Bet365:
Source: Bet365
Time Stamp:
May 1st, 2018 8:35 pm EST
Odds Subject to Change
Liverpool, 1/16
Roma, 9/1
According to Bet365, the two likeliest outcomes for Wednesday's second leg is a 1-1 draw (15/2) and a 2-2 draw (10/1).
The odds for Roma posting a result that would allow them to advance to the Champions League final?
How about a 3-0 win for Roma, which would put them through to battle Real Madrid? If you believe in a Roma miracle, this result is currently listed at 25/1 on Bet365.
If Liverpool scores a goal on Wednesday, Roma would need to win 4-1 in order to advance. That result is listed at 33/1 on Bet365.
-
Liverpool is arguably one of the best football clubs in the world right now, and it seems hard to imagine that they would allow such a disastrous result on Wednesday. Stranger things have happened in Champions League though - can Roma pull it out?