Liverpool Continues To Widen Lead Over Man City at Top of Table
Published on January 30th, 2019 11:25 am EST
Written By:
Dave Manuel
Click Here To Bet on English Premier League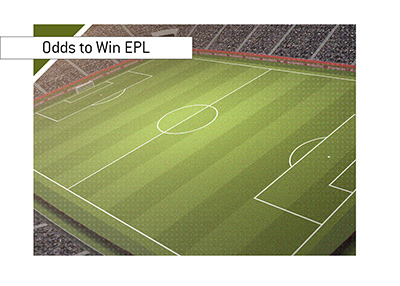 The race for the English Premier League title is down to just two teams, and even that race may be over sooner rather than later if things don't change quickly.
With Tottenham currently listed at 67.00 to win the English Premier League title this season, it's safe to declare that the race is down to Liverpool and Manchester City, especially given that Tottenham has the third best odds of winning. Teams such as Chelsea (401.00), Manchester United (501.00) and Arsenal (751.00) are all well off the pace.
Liverpool currently sits at the top of the English Premier League with a total of 60 points, putting them four points ahead of Man City. Liverpool, however, holds an important game in hand over Man City, so their lead is essentially even larger.
Liverpool is playing high quality football right now, as they have won 5 of their last 6 English Premier League matches. If Liverpool beats Leicester City later today, they will hold a 7 point lead over Manchester City with just 14 games left to play in the season. Manchester City would need Liverpool to fall completely off the rails over the remaining months of the season in order to have a chance of winning.
-
As mentioned, Liverpool currently has a 73.53% chance of winning the English Premier League, at least according to the oddsmakers. Here are the betting odds for the top teams in the EPL as of this moment:
Source: Bet365
Time Stamp:
January 30th, 2019 11:13 am EST
Odds Subject to Change
Liverpool, 1.36
Man City, 3.25
Tottenham, 67.00
Chelsea, 401.00
Man Utd, 501.00
Arsenal, 751.00
-
Heading into this season, Manchester City was the clear favourite to repeat as English Premier League champion.
The "winner's curse", it was said, wouldn't apply to Manchester City due to their abundance of talent.
Liverpool, however, had other ideas, and they have successfully used the momentum created from last year's run to the Champions League final to move their way to the top of the English Premier League.