Odds of Messi Leaving At End of Contract Shorten Considerably
Published on July 4th, 2020 4:05 pm EST
Written By:
Dave Manuel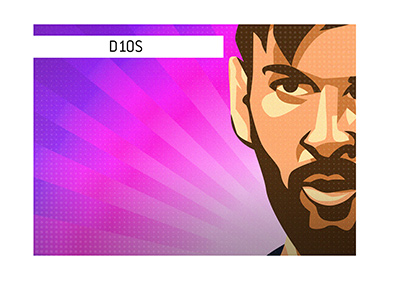 According to Spanish radio station Cadena Ser, Lionel Messi and his team of representatives have broken off talks with Barcelona regarding the extension of his contract.
According to reports, Messi is thoroughly fed up with the constant media reports claiming that he is essentially running the team. That he decides who the team will sign, that he decides if the coach will be fired, that he decides the general direction of the club.
Many people claim that Messi had former manager Tata Martino fired, and that Quique Setien was Messi's hand-picked favourite to replace him.
Many people claim that Messi is heavily involved in the personnel decisions at the club.
For Messi, enough is enough, and he has reportedly threatened to leave the club.
There is a clause in Messi's contract that would allow him to walk away at the end of this season, though sportsbooks see this as unlikely.
A much greater chance is Messi leaving the club in July of 2021, when his contract expires.
According to Paddy Power
, Messi's odds of leaving Barcelona in July of 2021 have collapsed to just 5/4. While he is still a favourite to remain at Barcelona following July of 2021 (4/7 as of this moment), the odds are changing rapidly.
-
If Messi does decide to leave Barcelona, where could he go?
The current betting favourite is Manchester City at 9/4, while Juventus falls closely behind at 4/1.
There is always a chance that Messi elects to play in Argentina, and Paddy Power is handicapping that possibility at 9/2.
Messi could decide that he wants to try and make a bigger name for himself in North America, which is why MLS could be a possibility as well. One of the Los Angeles clubs could easily make a run for Messi, or he could end up in New York or Miami.
-
Here are the current betting odds for Messi's next club, if he does decide to leave Barcelona:
Manchester City, 9/4
Juventus, 4/1
Any Argentinian Club, 9/2
Inter, 5/1
PSG, 15/2
Any MLS Club, 14/1
Manchester United, 20/1