Messi Near Even Money to Win Ballon D'Or Award
Published on March 18th, 2018 11:41 am EST
Written By:
Dave Manuel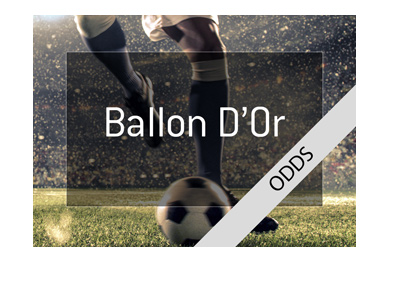 Each year, the France Football Magazine awards the "Ballon d'or", or, "Golden Ball", to the male football player who is regarded to be the very best in the world.
Lionel Messi and Cristiano Ronaldo have dominated the award since 2007, with Messi winning the award five times and Ronaldo winning five as well. The last time that somebody else won the award was in 2007, when Kaka of AC Milan was named the world's best player by France Football Magazine.
The race for the 2018 Ballon D'or is seemingly coming down to two players - Lionel Messi and Neymar. Real Madrid has struggled in league play so far this year, and Cristiano Ronaldo finds himself with a bit of a lower chance to win.
Here are the current odds to win the 2018 Ballon d'Or award:
Lionel Messi, 2.38
Neymar, 3.25
Kevin De Bruyne, 7.00
Cristiano Ronaldo, 8.00
Harry Kane, 13.00
-
Lionel Messi has been unbelievably good this season in both Champions League and La Liga play.
Over a total of 27 appearances with Barcelona so far this season, Messi has a total of 24 goals.
In 8 Champions League appearances so far this season, Messi has 6 goals. His skills were on display in Barcelona's Round of 16 clash against Chelsea, where Messi almost single-handedly put away Chelsea.
-
There is a great deal of football left to be played in 2018, though Messi is playing at such a sublime level that it seems nearly impossible to think that he will lose the award.