Lionel Messi Scored 91 Goals in 69 Games During 2012 Calendar Year
Published on January 10th, 2023 2:38 pm EST
Written By:
Dave Manuel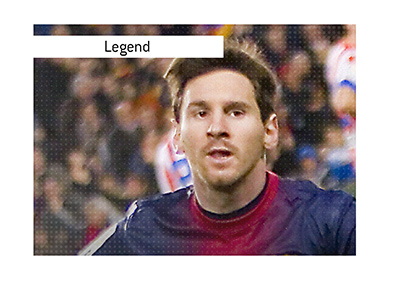 After Argentina won the World Cup in 2022, many people believe that Lionel Messi has earned the title of being the undisputed GOAT (Greatest of all Time) in football.
Lionel Messi has many different statistics and accolades that boost his claim to being the greatest of all time, but one statistic that many people point to is his 2012 campaign as a 25 year-old.
-
During the 2012 calendar year, Lionel Messi put up an astonishing 91 goals, shattering the old record of 85 that was held by Gerd Muller (Bayern Munich, Germany - 1972).
Over a total of 69 games, Messi scored 79 for Barcelona and another 12 for his home country of Argentina.
During the 2012 calendar year, Messi averaged over 1.30 goals per game, which worked out to a goal every 66 minutes or so.
-
Despite Messi's dream season in 2011-12, the results for his teams were disappointing, as Barcelona finished in second place in La Liga and lost in the Champions League semi-finals.
Here was a breakdown of his 91 goals in the 2012 calendar year:
-59 goals in 38 La Liga games
-13 goals in 12 Champions League games
-5 goals in 8 Copa del Rey games
-2 goals in 2 Supercopa games
-5 goals in World Cup qualifiers
-7 goals in international friendlies
All told, this works out to a total of 91 goals in the 2012 calendar year.
On top of that, Messi also managed to add 22 assists over the course of his 69 appearances in 2012.
-
Here are a few more amazing statistics from Messi's untouchable 2012 year:
1. 52.8 Minutes per goal/assist.
2. 9 hat-tricks.
3. 7 free kick goals.
4. 81 goals with his left foot, 7 with his right.