The "Big Freeze" in England Played Havoc With FA Cup Match
Published on April 16th, 2022 2:48 pm EST
Written By:
Dave Manuel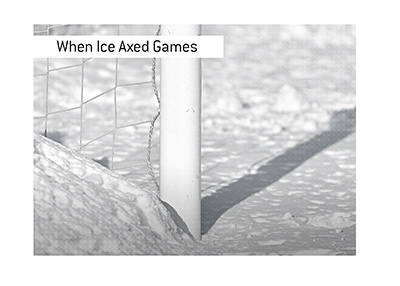 Lincoln City was feeling good as they entered the third round of the 1962/63 FA Cup.
The team had defeated Darlington and Halifax Town in the first two rounds of the FA Cup, and they were set to host Coventry City on January 5th, 1963.
The problem? Mother Nature had some other plans.
The "Big Freeze" would hit England, playing havoc with both Lincoln City v Coventry City and the other 28 3rd Round FA Cup matches that were scheduled.
The "Big Freeze" featured months of heavy snow and extremely cold temperatures, which resulted in many high-level games in the country getting rescheduled.
-
The match between Lincoln City and Coventry City would be rescheduled a total of FIFTEEN times between the teams finally played on March 6th, 1963.
At one point, officials from both clubs must have wondered if the game would ever be played.
Just when it appeared as though the conditions were improving, Mother Nature would come along and bring another dump of snow.
Snow would melt, only to be met with another snow storm overnight.
Snow and ice would melt, but then the pitch would be flooded and unplayable.
Snow would pile on top of snow, creating thick sections of ice that couldn't be cleared.
This continued for months, and resulted in the game being postponed a total of 15 times.
-
After all of that, Lincoln City ended up getting humiliated by Coventry City, losing 5-1.
All of that waiting and effort to get the game played, and Lincoln City ended up getting destroyed.
The terrible weather in the United Kingdom ended up pushing back the later round matches by weeks and sometimes months.
Manchester City would end up winning the FA Cup that year, defeating Leicester City 3-1 in the finals.