Chelsea Favoured To Win, Despite Disparity in Standings
Published on December 14th, 2015 11:16 am EST
Leicester City is currently battling it out for the top spot in the English Premier League, while Chelsea is lagging far behind, mired in what has been one of the most disappointing seasons in the history of the club.
Despite all of that, bookmakers still have Chelsea as the favourites to win on Monday, despite the fact that they are having a horrible season, despite the fact that they will be playing on the road and despite the fact that Leicester City has been one of the EPL's best clubs so far this season.
A win for Leicester City on Monday would vault them in front of both Arsenal and Man City to claim the top spot in the English Premier League. A win for Chelsea on Monday, on the other hand, would propel the club into 14th place in the table.
Unbelievably, Chelsea is currently just 1 point away from relegation, and they desperately need a win on Monday to help turn around their season. Chelsea supporters are hoping that their recent Champions League win over Porto will help bolster the sagging confidence of the club, though naysayers believe that Chelsea may be preparing to disappoint their supporters once again.
Leicester City has not lost in their last 8 matches, while Chelsea has lost 5 times over that same stretch. Leicester City has managed two points per game at home so far this season, while Chelsea has managed just a paltry 0.71 points away from home per game. Chelsea has been one of the very worst away clubs so far this season, as they have mustered up just 5 points over the course of 7 games, while Leicester City has 14 points at home so far this season.
-
Let's take a look at the odds for Monday's match:
Leicester City, 3.10
Draw, 3.10
Chelsea, 2.37
According to these odds, neither team have better than even money odds of winning this contest, though Chelsea is still seen as having the best chance of winning.
Chelsea will be looking to lean heavily on the boots of names such as Diego Costa and Radamel Falcao on Monday, though both men have had their issues so far this season.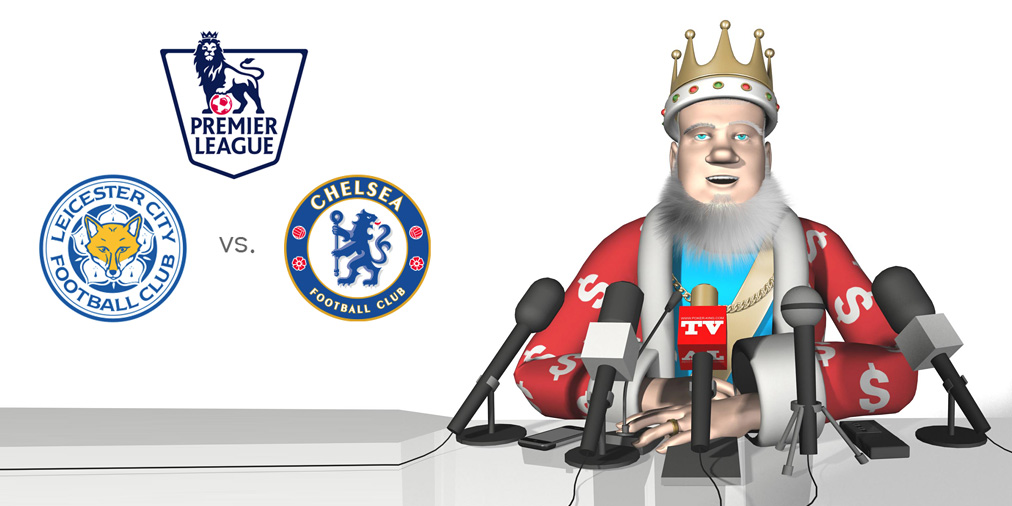 This should be a very interesting contest - Chelsea is running out of time to somewhat salvage their season, and you would have to think that a loss on Monday would be absolutely demoralizing following their strong Champions League showing.