Chelsea The Favourite Against Struggling Leicester City
Published on January 13th, 2017 1:12 pm EST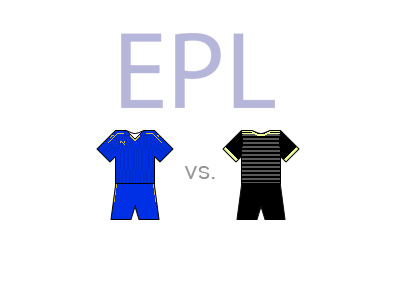 What a difference a year makes.
This time last year, Leicester City was en route to one of the most stunning performances in the history of sports, as the unheralded club managed to top some of the highest spending teams in the world to capture the English Premier League title.
Chelsea, on the other hand, stumbled tremendously last season, which led to a number of changes.
Order has been restored to the world this season, as Chelsea is currently sitting at the top of the league, while Leicester City is struggling mightily. It appears as though Leicester City will be able to avoid relegation, though they have certainly underperformed the lofty expectations that they had coming into this season (in the English Premier League, at least - in Champions League, they are looking much better).
With Chelsea now one of the powerhouses of the league once again, they are the road favourites against Leicester City on Saturday. Here are the current betting odds for this contest:
Chelsea, 8/13
Draw, 31/10
Leicester City, 5/1
Here are the top five anytime goal scorers:
Diego Costa, 10/11
Michy Batshuayi, 11/10
Eden Hazard, 7/5
Willian, 9/4
Jamie Vardy, 5/2
-
Here are the two team's records heading into this match:
Chelsea - 16-1-3, 49 points (1st)
Leicester City - 5-6-9, 21 points (15th)
Can Leicester City pull off the upset on Saturday? It seems unlikely, though the club will be trying their best to pull off some 2015/16 era magic.