Philadelphia 76ers Have Best Odds To Secure The King's Services Next Year
Published on May 30th, 2018 4:22 pm EST
Written By:
Dave Manuel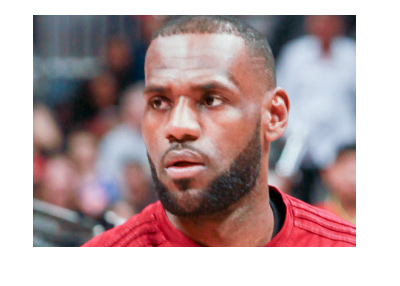 One big question that is looming over the upcoming Finals between the Cleveland Cavaliers and Golden State Warriors: who will Lebron James be playing for next season?
Similar to when Lebron left for Miami, the Cavaliers have a pretty empty cupboard aside from the "King". Kyrie Irving was traded to the Celtics, while Kevin Love has been inconsistent while battling injuries and other issues. Through sheer force of will, James has managed to command the Cavaliers to yet another appearance in the Finals.
If things go as expected, the Warriors will outgun the Cavaliers to win another NBA title. This will cast serious doubt on whether or not James will remain in Cleveland, as there are clearly not the pieces in place to beat the top teams in the league.
That being said, at this stage of his career, Lebron's legacy is already secure as one of the very best to have ever played (if not the best), and he may feel as though he doesn't have any more to prove. If that's the case, perhaps he will be content finishing out his career in Cleveland.
-
Cleveland is still one of the favourites to keep Lebron, though a new favourite has emerged in recent weeks - the Philadelphia 76ers.
The 76ers, anchored by Simmons and Embiid, seem to be destined to be one of the top teams in the Eastern Conference. Could James join that club and push the team over the top? Could his killer instinct bring a championship to Philadelphia? Oddsmakers certainly think so, as the 76ers are currently the favourites to land Lebron's services.
Let's take a look at the current betting odds, courtesy of online bookmaker Betonline:
Who Will Sign Lebron James This Offseason?
Philadelphia 76ers, +150
Cleveland Cavaliers, +175
Houston Rockets, +250
Los Angeles Lakers, +550
Golden State Warriors, +1600
Miami Heats, +1600
Los Angeles Clippers, +2500