Spanish La Liga Sign Broadcast Deal With Facebook for Indian Subcontinent
Published on August 15th, 2018 - 10:24pm EST
Written By:
Ned Wilson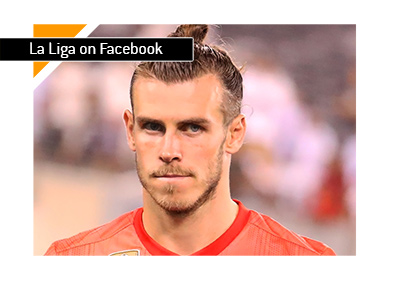 The Spanish La Liga have confirmed that they have a signed a deal with Facebook to broadcast all their games on the Indian subcontinent for free via their platform.
The deal is signed for a three year period and gives Facebook coverage of all 380 matches each season from Spanish soccer's top flight, which gets underway on Friday when Girona host Real Valladolid. The games will be available to viewers in India, Afghanistan, Bangladesh, Bhutan, Nepal, Maldives, Sri Lanka and Pakistan.
The value of the deal has not been announced although the previous rights holder for the territory, Sony Pictures Network, paid $32 million to broadcast the games in a deal which lasted from 2014 to 2018. The games will initially be shown without adverts, although Facebook is doing trials in advertising on live content in the US, which could later be replicated in its La Liga coverage.
Facebook's tie-up with La Liga comes after the social media giant acquired the rights in Thailand, Vietnam, Cambodia and Laos to English soccer's Premier League in a deal worth £200 million over three years.
The move is the latest foray into the broadcasting world made by tech companies after Amazon landed one of the Premier League's domestic rights packages back in June.
This is just another in a series of deals that the has shown Facebook's intentions in sports broadcasting, where they intend to be a major player and challenge the traditional broadcasting outlets. Last year Facebook made a US$600 million bid for Indian Premier League (IPL) cricket, while it also broadcasts weekly Major League Baseball (MLB) games.